Sunbelt Builders Show 2018 – A Worthwhile Event for The Beacon Hill Team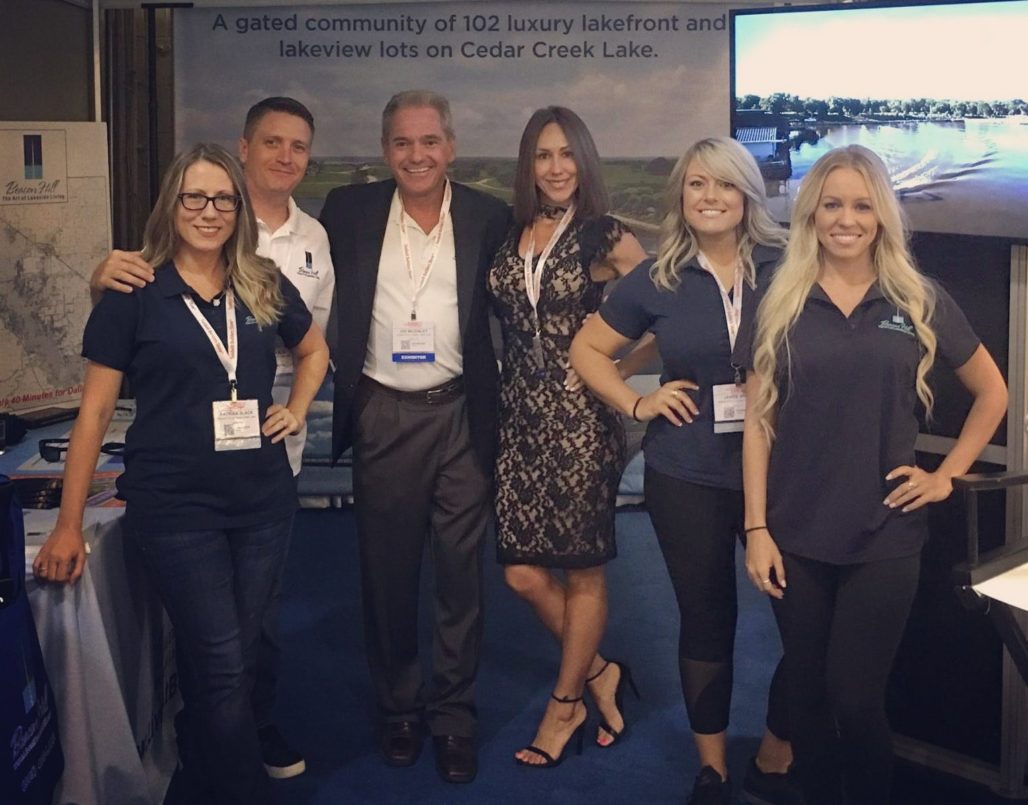 Day 2 of The Sunbelt Builders Show in Dallas. Our event team spent the day meeting with a variety of Homebuilders eager to visit our amazing community.
Our sincerest thanks to The Texas Builders Association for hosting a worthwhile event. We look forward to next year! #SBS2018
Call or email info@LiveAtBeaconHill.com 
Newest Cedar Creek Lake Rotary Members Sworn In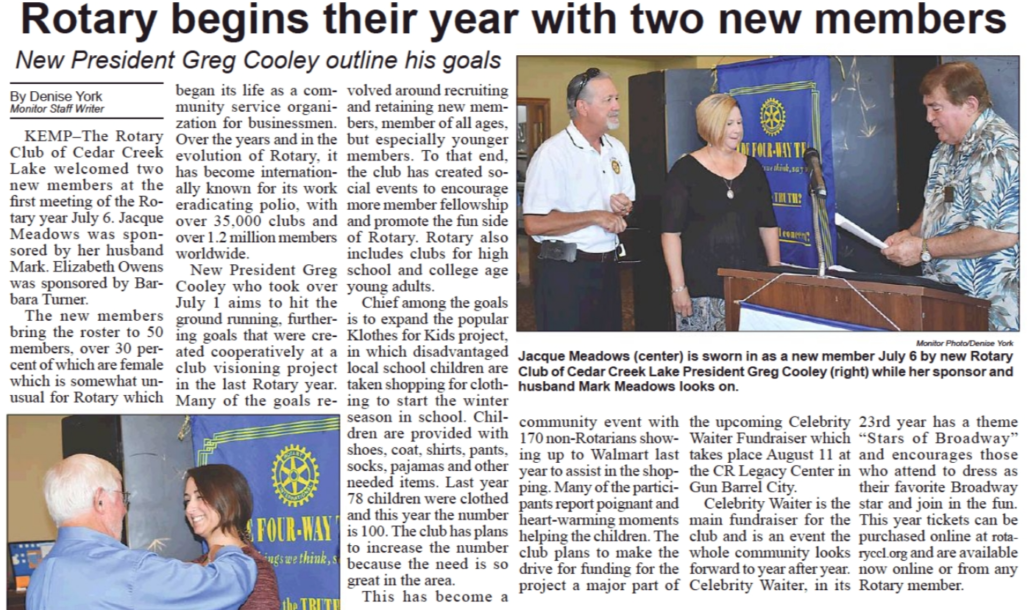 Great shot taken (and written) by The Monitor Newspaper – Cedar Creek Lake staff member Denise York. Mrs. Meadows, resident of Beacon Hill on Cedar Creek Lake, was sworn in as one of the newest Rotary Members on July 6th.
Lindsey Williams from our Players Promotions Team visits with NFL Legends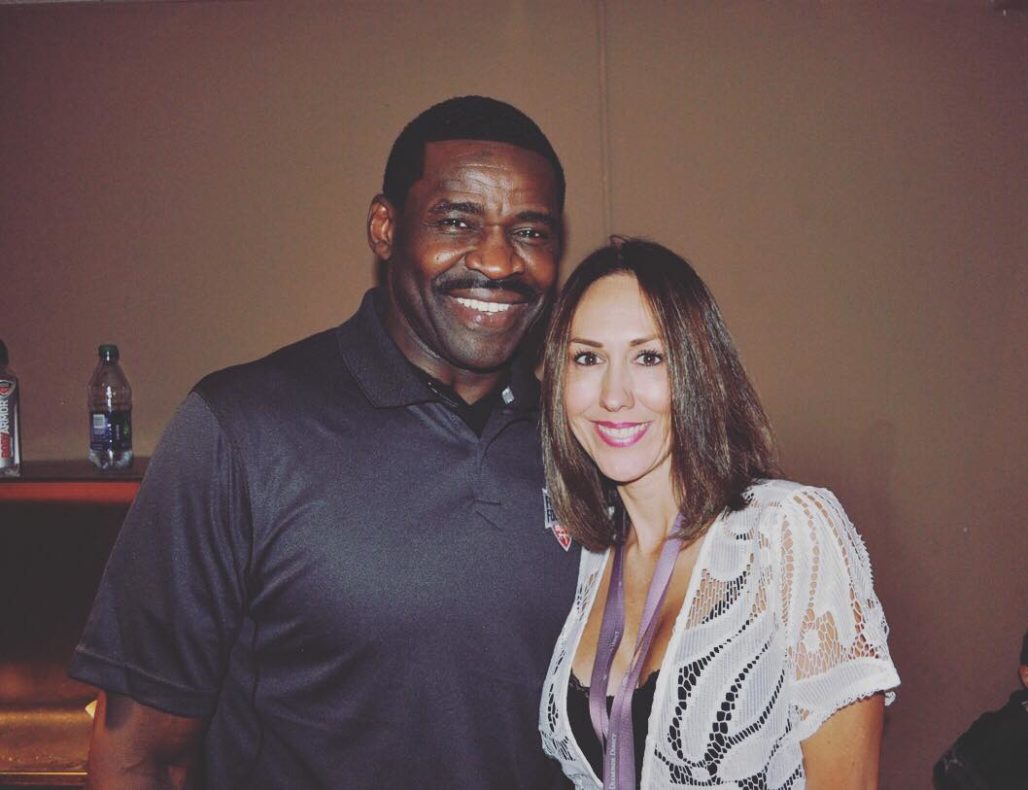 Our own Lindsey Williams from our Player Promotions Team at a recent major NFL Event with some Legendary football superstars. A special thanks to Michael Irvin, Drew Pearson and of course Jesse Holley for spending some time with the Beacon Hill Team.
Beacon Hill and the Sunbelt Builders Show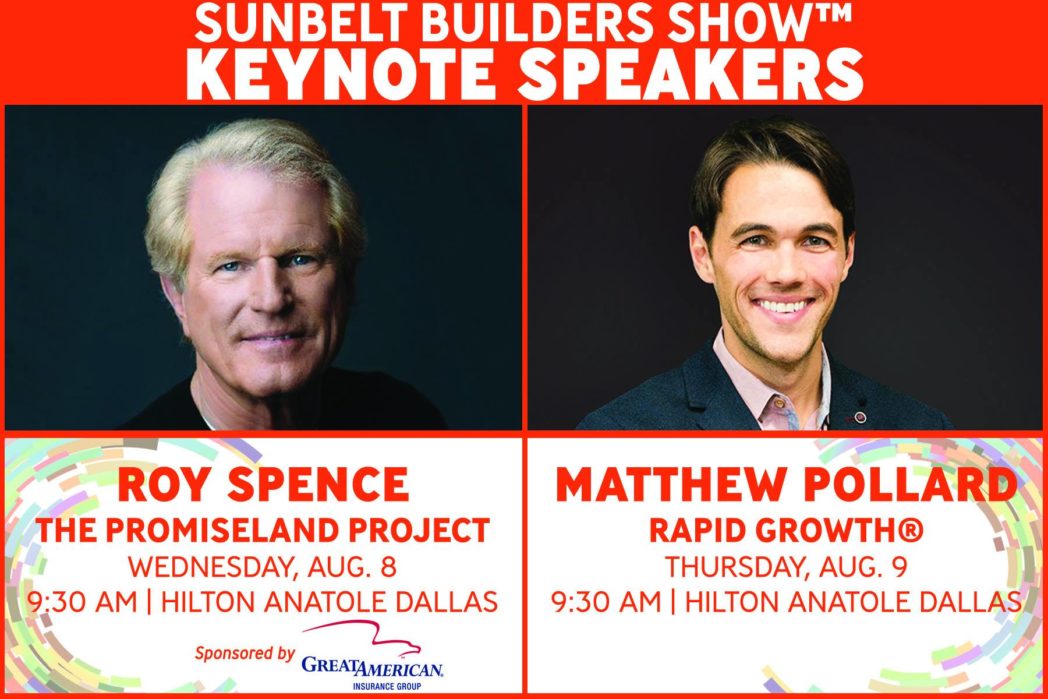 Please visit us this year at Booth #213 at this years' Sunbelt Builders Show at the Hilton Anatole Hotel in Dallas as we launch our 2018-2019 Homebuilder Incentive Program for our Lakefront Community on Cedar Creek Lake. The Beacon Hill Sales Team will be on-hand and in attendance at this great event.
Call or email info@LiveAtBeaconHill.com 
Night Views at Beacon Hill on Cedar Creek Lake
If you think our views are spectacular, you should check out the night vision! As the moon dances over the water on crystal clear nights like this, our residents have a front row seat of scenic views. Waterfront and Lakeview lot tours are available. Call to schedule yours! 903-498-LAKE (5253)
Call or email info@LiveAtBeaconHill.com 
Overwhelming Response to Meadows Model at Beacon Hill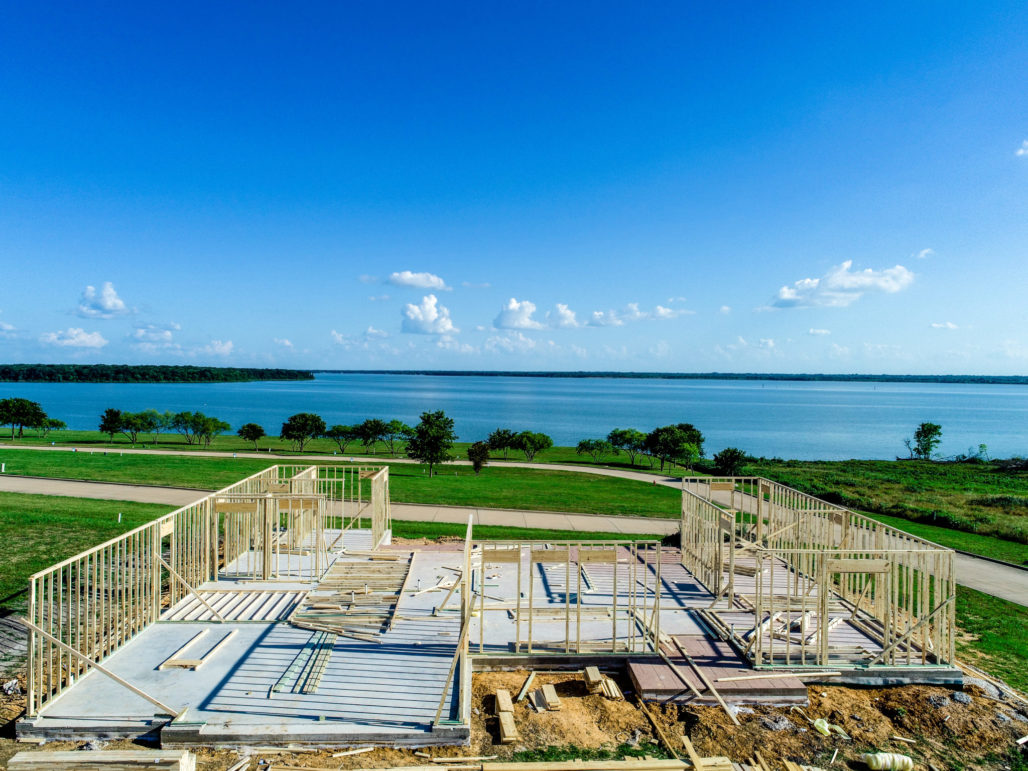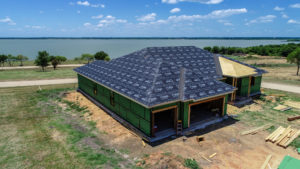 As the Amber DiLane Construction Team nears completion of a custom design build home on Lot #66 (Island View) of Beacon Hill on Cedar Creek Lake, there has been an outpouring of requests to add the plan as a model home for future residents.
"The response has been overwhelming since word has hit social media sites from the groundbreaking and subsequent construction of a new Amber DiLane Home floorplan for our purchasers Mark and Jacqueline Meadows of McKinney", quotes Joe McGinley, Beacon Hill's Vice President of Sales and Marketing.
"We have been running some renderings and of course construction progress photos throughout various media sites, reaching out to our core buyers who are fed up with the overcrowded cookie-cutter subdivisions which are blanketing The Dallas North Metroplex. As traffic and overcrowding continue to dominate that region, homebuyers are realizing that for the same travel time or less, they can enjoy stunning water views in a bucolic community of just 102 1/2 acre homesites", says McGinley.
Please visit Beacon Hill's website at  www.liveatbeaconhill.com or call 903-498-LAKE (5253) to schedule a personal tour of the community and this model home.
Call or email info@LiveAtBeaconHill.com 
Water Rescue Training at Beacon Hill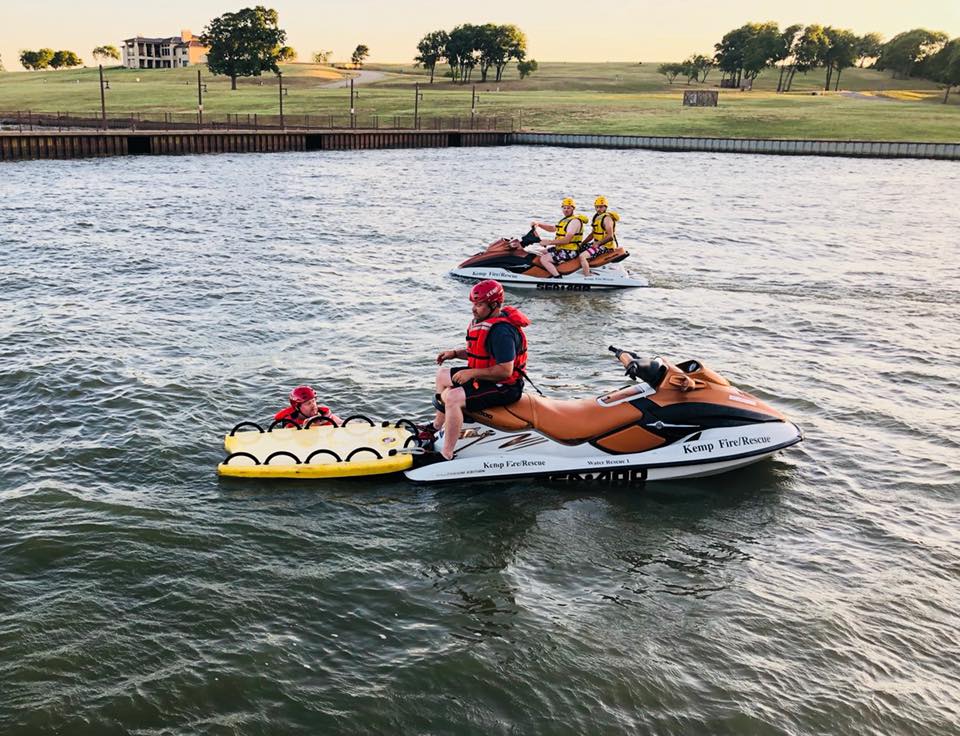 Beacon Hill's Marina Club played host yesterday evening to Kemp's Bravest and their specialized water rescue unit. This water rescue training exercise coincides with more and more boaters enjoying the waters on the North End of Cedar Creek Lake. Cedar Creek Lake is the epicenter of lake activities since it is only 40 minutes from the Dallas area. Thousands of Dallas residents call Cedar Creek Lake their "home away from home" each boating season.
We support and welcome these Kemp First Responders to our shores.
Call or email info@LiveAtBeaconHill.com 
Prairie Dog Relocation Project Underway at Beacon Hill Nature Preserve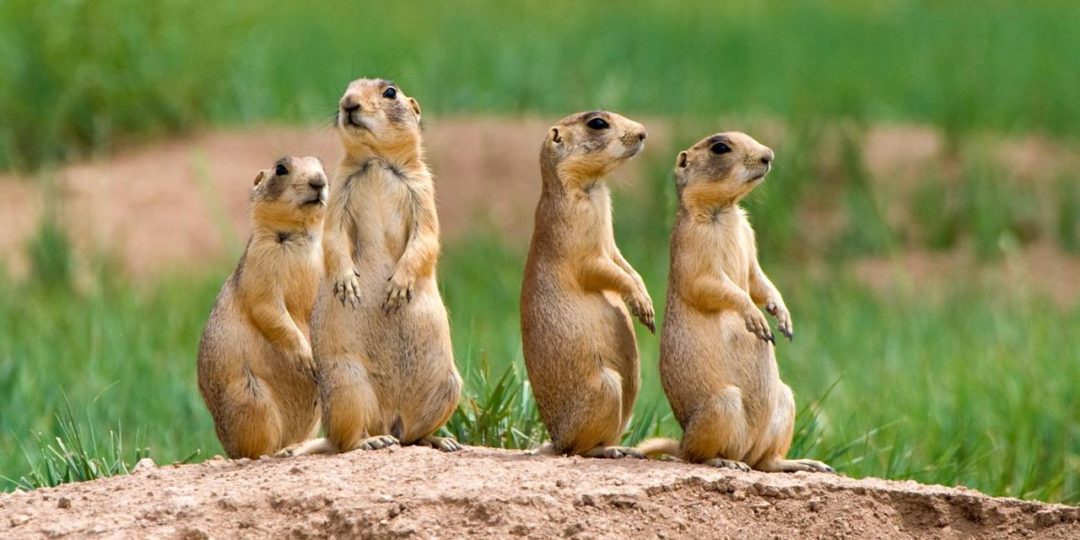 World renowned Wildlife Biologist  Mark McDonald visited the Beacon Hill Nature Preserve on Thursday, June 14th as part of the ongoing wildlife program.
"As new construction began on various locations throughout the community, we are relocating some of our prairie dog population" quotes Mark McDonald, Beacon Hill's Chief Wildlife Biologist.
"Since we have started these Prairie Dog "towns" our visitors have been fascinated with the habits of these amazing creatures. Our Prairie Dogs have become an integral part of our ongoing wildlife program." says McDonald.
The Sales Team at Beacon Hill have incorporated visiting these "towns" into their site tours. We encourage all visitors to enjoy these amazing creatures.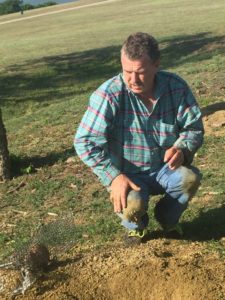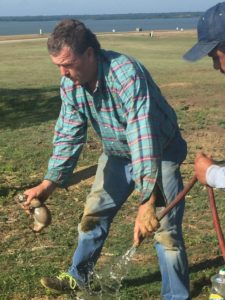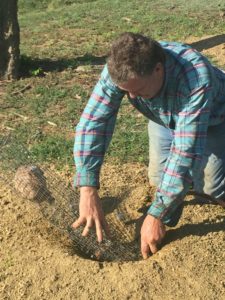 Call or email info@LiveAtBeaconHill.com 
Mopar Event Success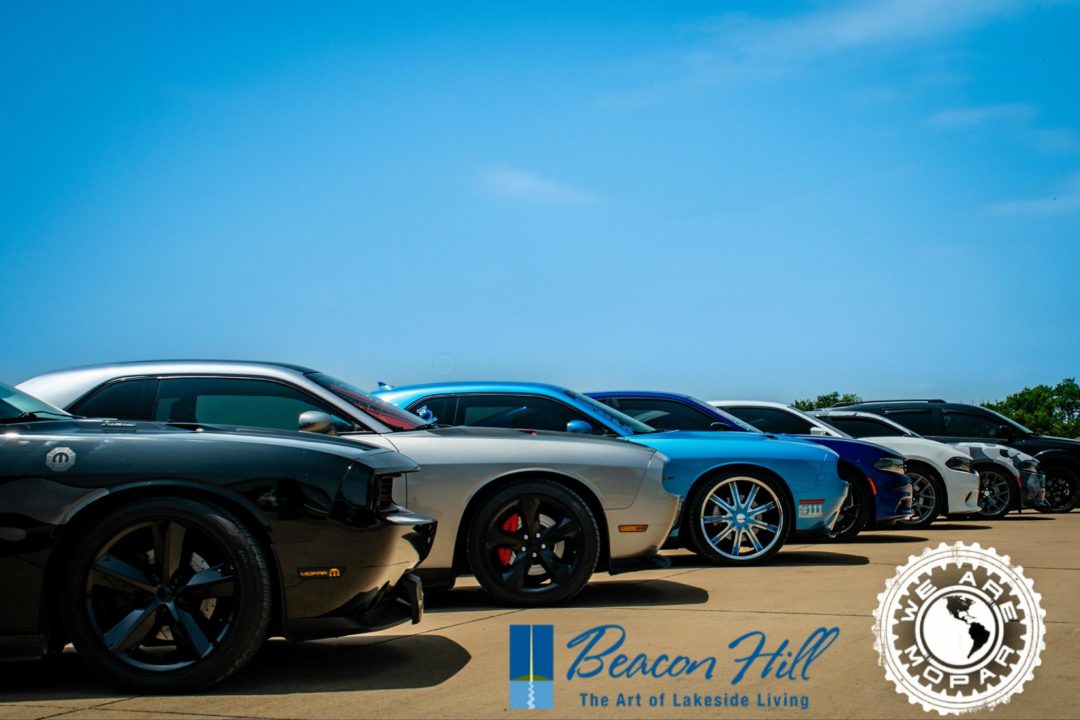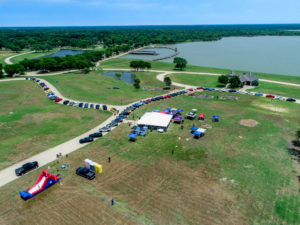 The Beacon Hill Event Team had a front row seat of the character displayed through the DFWLX Members at their annual Mopar Event held Sunday, June 3rd on Summit Drive in the Beacon Hill Community. The Code of Conduct set in place by this Dallas-based Mopar group aims to maintain the reputation of their club. Beacon Hill could not be more privileged to be a part of providing a venue for this family-friendly event.
"DFWLX works hard to ensure they are something their members can be proud to represent." quotes Pedro Murillo, club President.
This is the only car club that is officially approved and recognized by Chrysler LLC to represent their brand. In 2007 3 modern Mopar owners created a club to network their knowledge and love for Mopar. That community of enthusiasts became a family.
We always look forward to sharing our community with this respectful group of club Members. For more information about this group visit their website at DFWLX.com
Call or email info@LiveAtBeaconHill.com 
DFWLX Event Link: https://www.facebook.com/events/2021046904786727/
Schedule A Property Tour Today
Only 40 Minutes From Dallas
Our unique lakeside location, is only 40 minutes from Dallas. Beacon Hill is located on the northern most part of the Cedar Creek Lake, the perfect choice for permanent residence or weekend getaways allowing for a full day on the lake while maintaining the ability to enjoy Dallas nightlife.