Water Rescue Training at Beacon Hill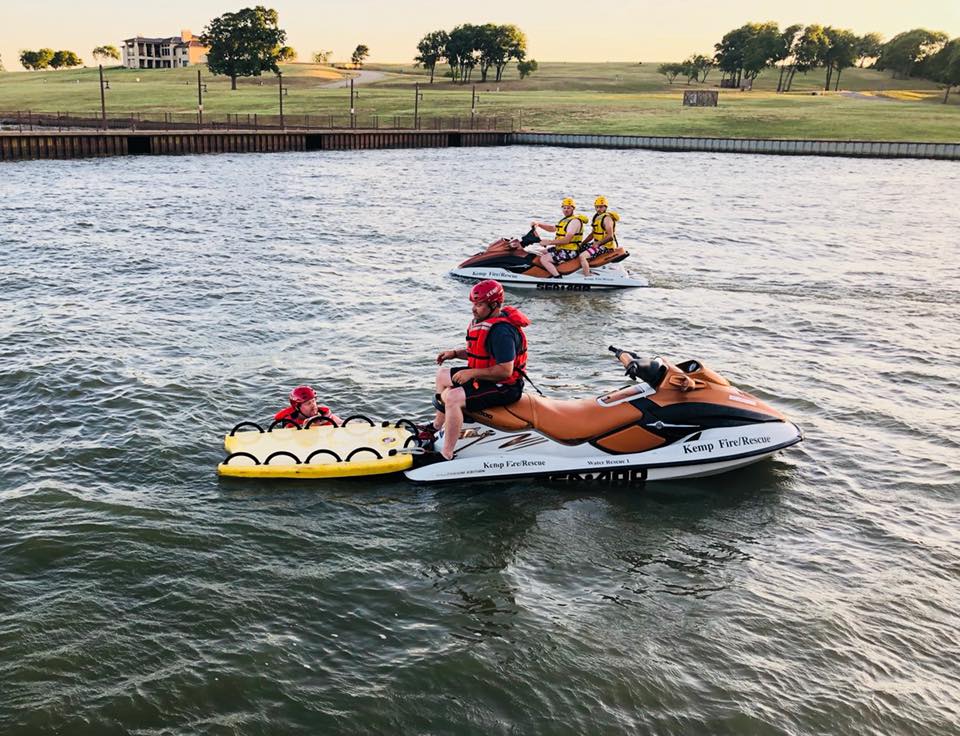 Beacon Hill's Marina Club played host yesterday evening to Kemp's Bravest and their specialized water rescue unit. This water rescue training exercise coincides with more and more boaters enjoying the waters on the North End of Cedar Creek Lake. Cedar Creek Lake is the epicenter of lake activities since it is only 40 minuets from the Dallas area. Thousands of Dallas residents call Cedar Creek Lake their "home away from home" each boating season.
We support and welcome these Kemp First Responders to our shores.
"The American Boating Association encourages every boater to be serious about boating safety, starting with the proper kind and amount of boater training. Remember, a boating mishap or fatality often involves innocent people who share in none of the blame, but all of the consequence. As a responsible boater, the life you save may very well be someone else's. Remember, B E S A F E* – KNOW YOUR…"
Boat
Equipment
Safety devices and PFDs
Alcohol limits
First aid and emergency procedures
Environment (area and weather)
…BEFORE YOU GO!
*Source: National Safe Boating Council *Americanboating.org
Call or email info@LiveAtBeaconHill.com 
Schedule A Property Tour Today
Only 40 Minutes From Dallas
Our unique lakeside location, is only 40 minutes from Dallas. Beacon Hill is located on the northern most part of the Cedar Creek Lake, the perfect choice for permanent residence or weekend getaways allowing for a full day on the lake while maintaining the ability to enjoy Dallas nightlife.