Dunbar Elementary Receives Tackle Tomorrow Donation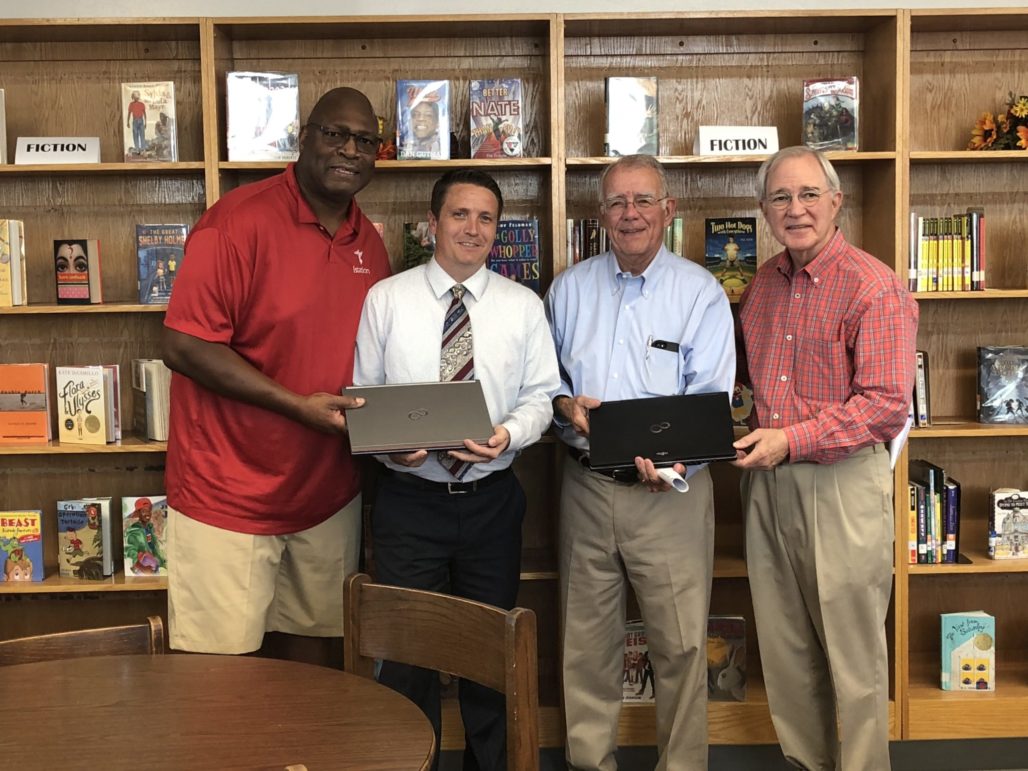 Team Beacon Hill was on hand at another Tackle Tomorrow charity event at Dunbar Elementary School in Fort Worth on Wednesday, October 3, 2018.
In conjunction with their ongoing computer donation program through Electronic Access Foundation*, Beacon Hill has been sponsoring refurbished computers for redistribution. "It has been our pleasure to work with EAF to assist these charitable groups and in particular I-Station, hosted by Bob Bowie and former Cowboys legend, Charles Haley", quotes Joe McGinley, Beacon Hill's Executive VP of Sales and Marketing.
For more information on Tackle Tomorrow please visit their website at http://tackletomorrow.com/
*Electronic Access Foundation ("EAF") is a 501 (c)(3) nonprofit organization that will provide a current year tax deduction in exchange for the donation of your
fully functional computers that your business or school no longer uses. Current donations in 2018 have allowed us to refurbish and donate over 1200
pieces of equipment back into the community this year including full desktop computer setups and  laptops with current software, flat screen monitors, phones and other equipment to other non-profit organizations working with low-income, veteran and disabled populations. Learn more at www.e-access.org, LIKE us on Facebook at www.facebook.com/electronicaccess or give Greg Campbell a call at 973-214-8990.
Call or email info@LiveAtBeaconHill.com 
Schedule A Property Tour Today
Only 40 Minutes From Dallas
Our unique lakeside location, is only 40 minutes from Dallas. Beacon Hill is located on the northern most part of the Cedar Creek Lake, the perfect choice for permanent residence or weekend getaways allowing for a full day on the lake while maintaining the ability to enjoy Dallas nightlife.