Read the Beacon Hill Blog
Stay updated with all the exciting things happening in our growing community and surrounding Cedar Creek Lake events.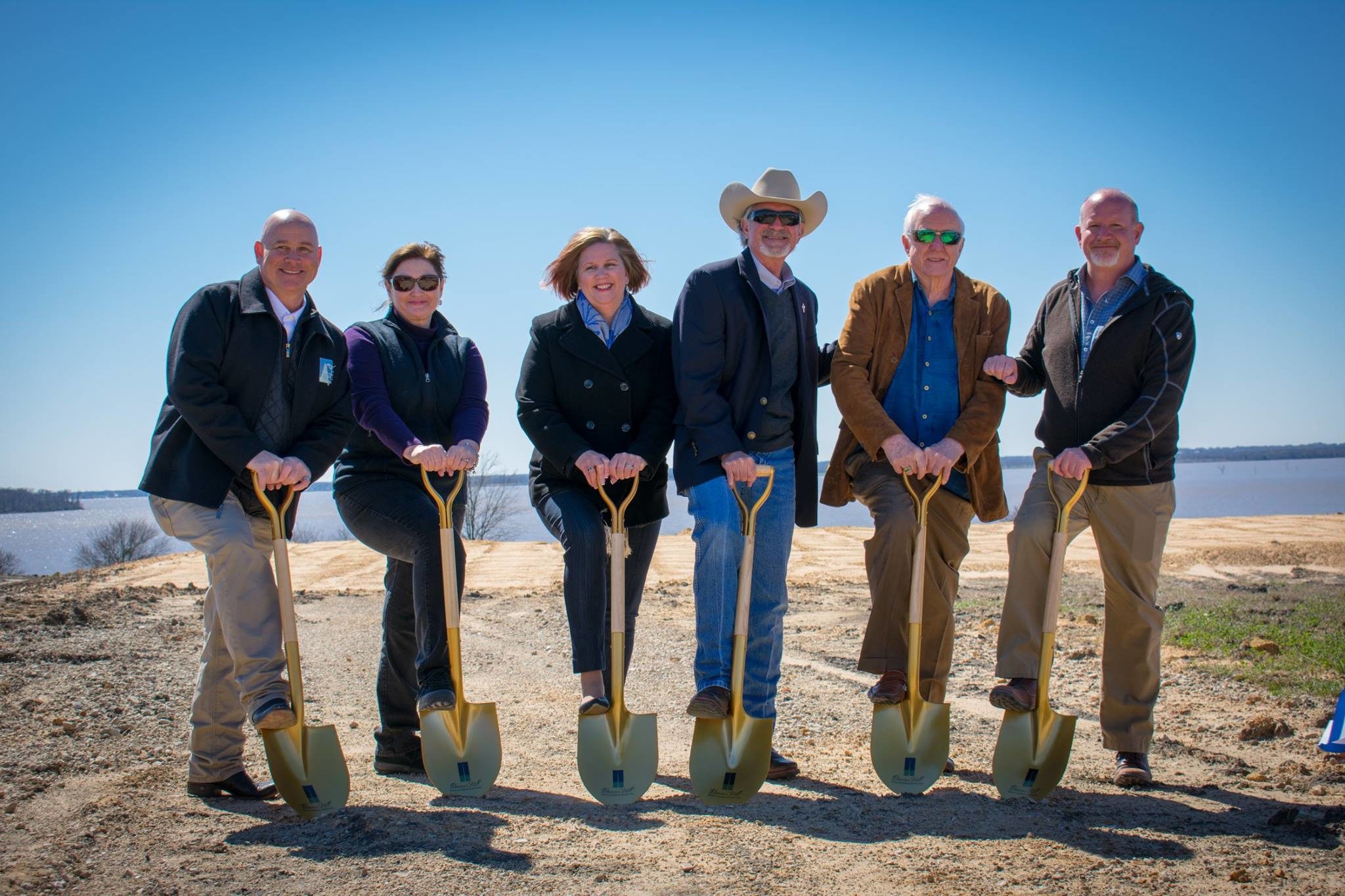 It is said that "good things come to those who wait".  This proves true for The Meadows Family of the Beacon Hill Community on Cedar Creek Lake.
A very much anticipated Ribbon Cutting event was held Wednesday, March 7th to celebrate the build of new full-time residents Mark and Jacqueline Meadows. Their McKinney home sold in just a matter of days in mid 2017. The Meadows were eager to break ground at their new home site, lot 66 on the corner of Water Bridge Road.
Accompanied by Madam mayor, Laura Peace, Beacon Hill CEO, James Stewart and his son Andrew Stewart, the
Meadows officially broke ground with golden shovels that symbolized their celebration. Joining this event was owner of Amber DiLane Homes, Michael McCord who said "Foundation is everything!", and continued with expressing his excitement of building a relationship with the newest members of the Amber DiLane family.
The Beacon Hill Community would like to warmly thank the Monitor of Cedar Creek Lake for covering this event and the men and women of the City of Kemp and Cedar Creek Lake Chamber of Commerce for making this event successful.
Schedule A Property Tour Today
Only 40 Minutes From Dallas
Our unique lakeside location, is only 40 minutes from Dallas. Beacon Hill is located on the northern most part of the Cedar Creek Lake, the perfect choice for permanent residence or weekend getaways allowing for a full day on the lake while maintaining the ability to enjoy Dallas nightlife.