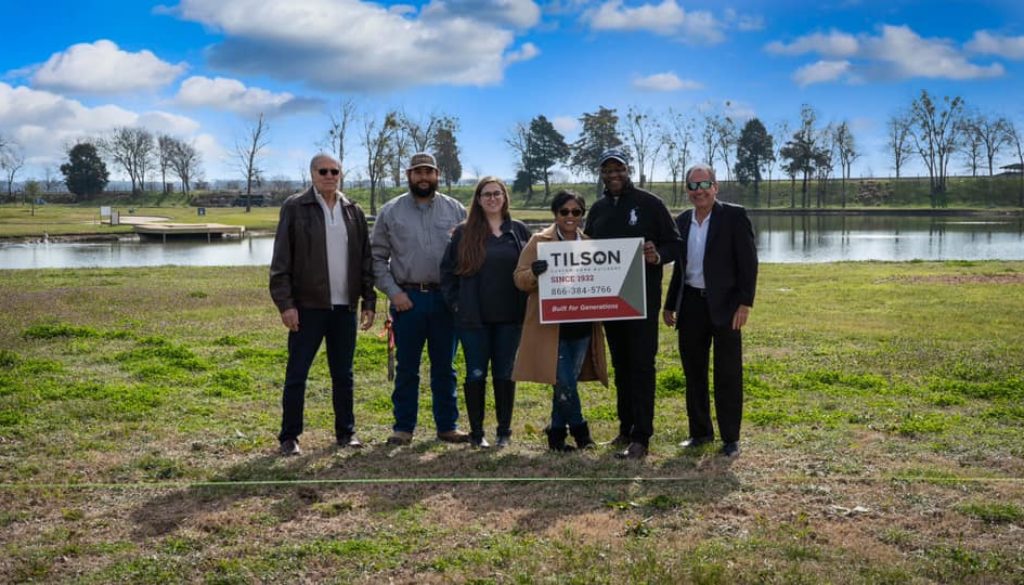 Beacon Hill welcomes their latest new homebuilder "Tilson Homes " into the community for another new construction start. This time for the Smith Family of Prosper, Texas.
The Smiths are building on Interior Lake Ava Rosetta homesite #14 and have finalized their plan after researching a variety of custom home building designs from a host of competing builders.
On behalf of our entire staff and management team, we welcome Tilson Homes and the Smith family into our community.
If you would like to visit our beautiful community, please call our sales office at 903-498-5253 or email us at info@Liveatbeaconhill.com