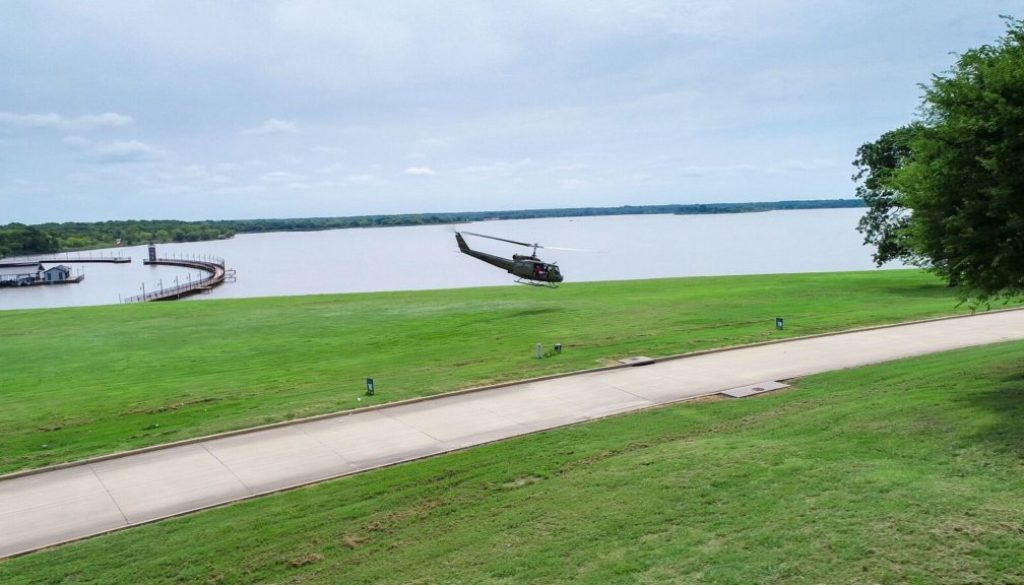 This past July 4th weekend at Beacon Hill, visitors of the Pre-Thunder Over Cedar Creek Lake Event were treated to an exiting aerial ride within an actual Huey Helicopter that was used in the Vietnam era. This event benefited The Cedar Creek Veterans Foundation.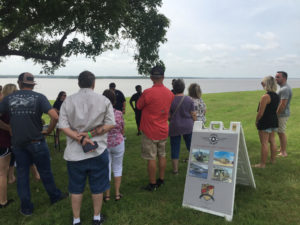 "We enjoyed hosting this event complimenting the north side of our beautiful lake prior to the Thunder Over Cedar Creek Lake Airshow later that evening" quotes Joe McGinley, Director of Sales and Marketing for the Community. "A special thanks to Pilot Doug Jeans and his crew who spent the night at our community in one of our guest homes. We also look forward to hosting many more of these events under the direction of CCVF's Director and President, Lyn Thomas for the benefit of our military servicemen, women and their families."
Stay tuned to our blog and social media sites for the next Huey visit here at Beacon Hill.
If you would like to join the many other residents of our community in donating to this organization, please visit The Cedar Creek Veterans Foundation PayPal link.