We are closer than you think.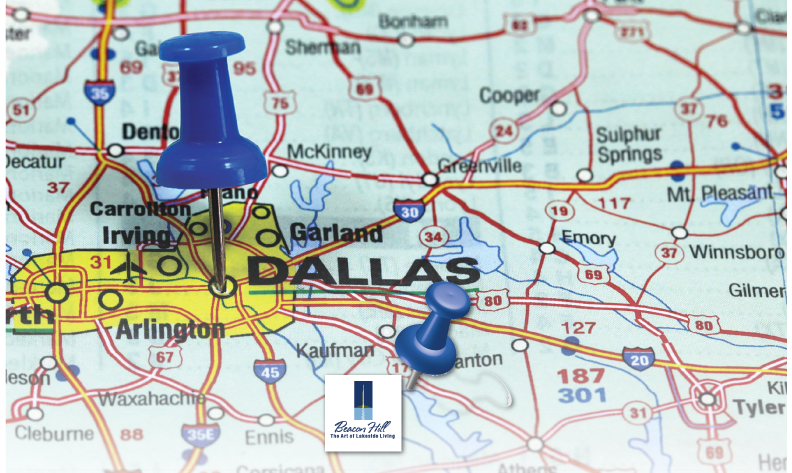 Our unique location is only 40 minutes from Dallas and located on the northern most part of the Cedar Creek Lake. This makes Beacon Hill the perfect choice for permanent residence or weekend getaways allowing for a full day on the lake while maintaining the ability to enjoy Dallas nightlife. 
Just off Highway 175 in Kemp, Beacon Hill is up-to an hour closer to those coming from Dallas than communities located on the southern end of the lake.Locally, we're just a short drive to nearby Mabank and Gun Barrel City on the eastern side of the lake and Seven Points on the western side.
All of these towns have seen continued increases in popularity and increased development of retail stores, restaurants, area attractions and events. 
Live the Beacon Hill lifestyle.
Cedar Creek Lake is the 4th largest lake in Texas and is one of the most popular lakes for boating and fishing. With 320 miles of shoreline, Cedar Creek lake is a 32,000 acre lake and is 18 miles long and 8.5 miles wide at its widest point. It is the perfect place for water skiing, tubing, bird watching and nature walks.
It's also a superior location for lake fishing with a seemingly endless supply of bass, crappie, catfish, white bass and hybrid stripers.