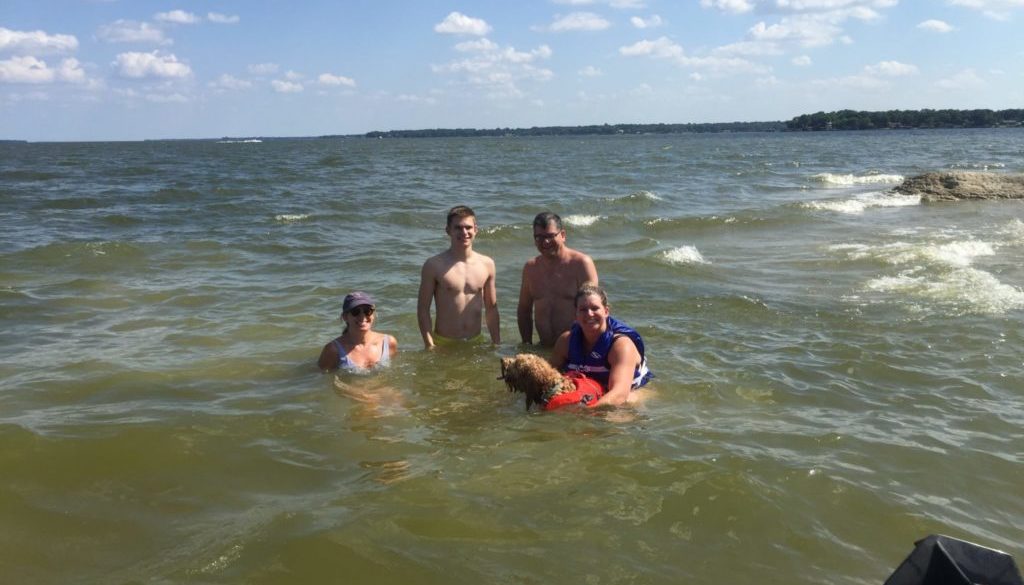 The 100 Degree Heat over this past weekend didn't stop The Stempak's, Beacon Hill's latest new Homesite Purchasers from venturing out to Bird Island for a family swim via the "Beacon One" Pontoon Boat.
"During a planned family overnight at our 117 Blue Heron Home, the family braved the Texas August Sun and joined us for a lake tour out to Bird Island this past Saturday", quotes Joe McGinley, The Community's Director of Sales and Marketing and Boat Tour Guide.
"The Stempak's seen below including Jim, Joyce, Daughter Kristen, Son Scott and family pet Finley, jumped into the cooling waters as we tied up on the South Side of Bird Island, just a 15 Minute Boat Ride from our marina complex located at our Community in Kemp", says McGinley.
The Stempak's are the latest in a growing number of Dallas area residents taking advantage of Beacon Hill's close driving distance, bucolic views and amenities which highlight "The Art of Lakeside Living".
To schedule a Community Tour or for more information on Beacon Hill on Cedar Creek Lake please visit liveatbeaconhill.com