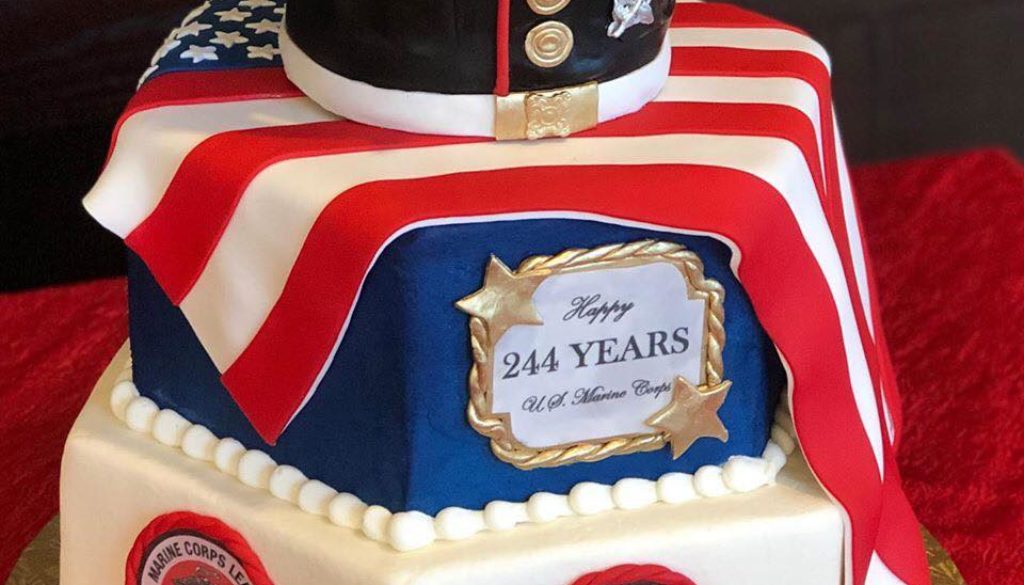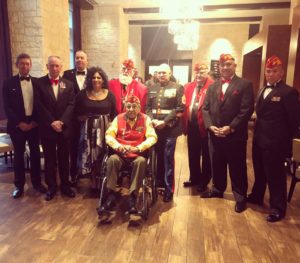 The Beacon Hill community had the privilege of being one of the table sponsors at this years' 244th Marine Corps Birthday Ball. Residents and special guests of Beacon Hill were attendees at the event that was presented by The Marine Corps League, LCpl Jacob D. Hayes Detachment of Collin County November 9, 2019. This elegant evening of military ceremony, history and tradition was held at the Hilton Dallas/Plano Granite Park and aimed at supporting local veterans.
The event Social Media page quotes that "When possible, Marines prefer to celebrate the birth of their distinguished military organization with a military ball, including all the pageantry, ceremony, and tradition of the elegant military balls of eras long past. Marines around the globe can be found enjoying an evening of celebration."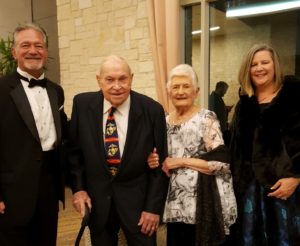 The League opened the Ball to the community in order to to share this unique event of history that few get to experience.
Guest of Honor, Peter MacDonald (pictured left) is one of only a handful of remaining Navajo Code Talkers, a unique part of Marine Corps History.  "The US Marine Corps recruited and trained Native American Navajo's who used their traditional language combined with new words for military equipment, units and other terms, to develop a code only they could understand." says the events Social Media page.
Pictured right is James Krodel, the oldest Marine in attendance who received the first piece of the cake, as Marine Corps dictates. "It was a very moving ceremony that honored all Marines past and present and those that have fallen so we may be free." quotes Mark Meadows, Beacon Hill on Cedar Creek Lake Homeowner and Full Time Resident.
Beacon Hill on Cedar Creek Lake has continued to support a growing number of Veterans Groups and Organizations honoring their sacrifice, service and charitable causes. The Community has also extended the use of open space areas overlooking the beautiful Cedar Creek Lake to various Groups such as these. We encourage those organizations to contact us for a personal tour of the Community and how we may be able to help promote these great causes.
For more information, visit www.CollinMCL.org
Call or email info@LiveAtBeaconHill.com