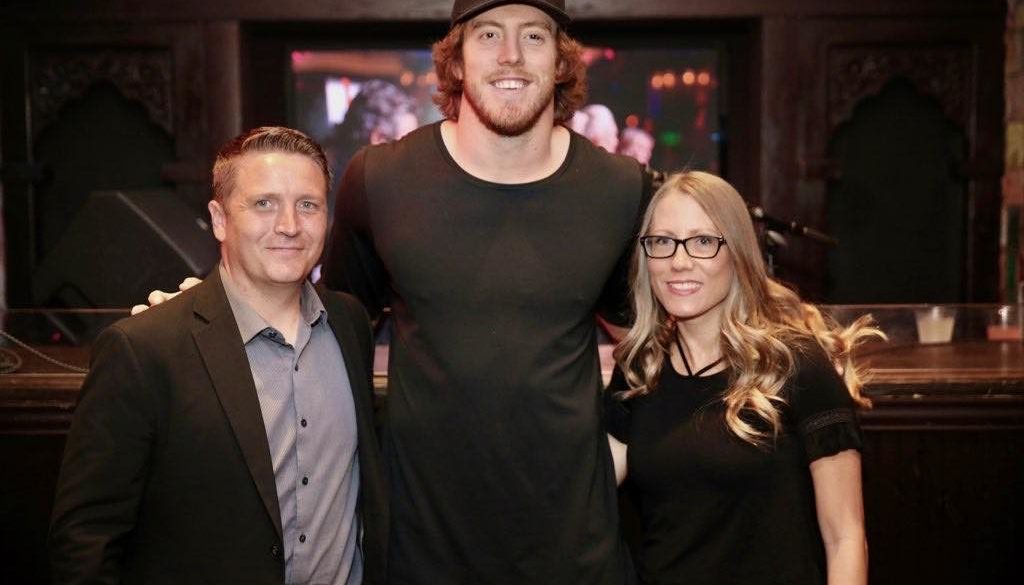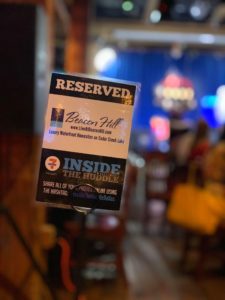 The Beacon Hill event team enjoyed a night with fellow Sponsors of the Inside the Huddle – A Sports Media Production taping at the Dallas House of Blues on Monday, September 30th. This weeks' live show featured Dallas Cowboy Tight End, Blake Jarwin.
Jarwin was interviewed by the lovely host of this weekly show, Jane Slater. We enjoy these tapings because it allows our team to meet with and introduce our community to not only these fine athletes, but our prominent co-sponsors as well.
Be sure to tune into TEXAS 21 – Dallas / Fort Worth for all tapings and scheduled guests.
Pictured are Jarwin with Beacon Hill's Media Operations Manager Zachary Slack and Social Media Director, Patrina Slack.
Call or email info@LiveAtBeaconHill.com