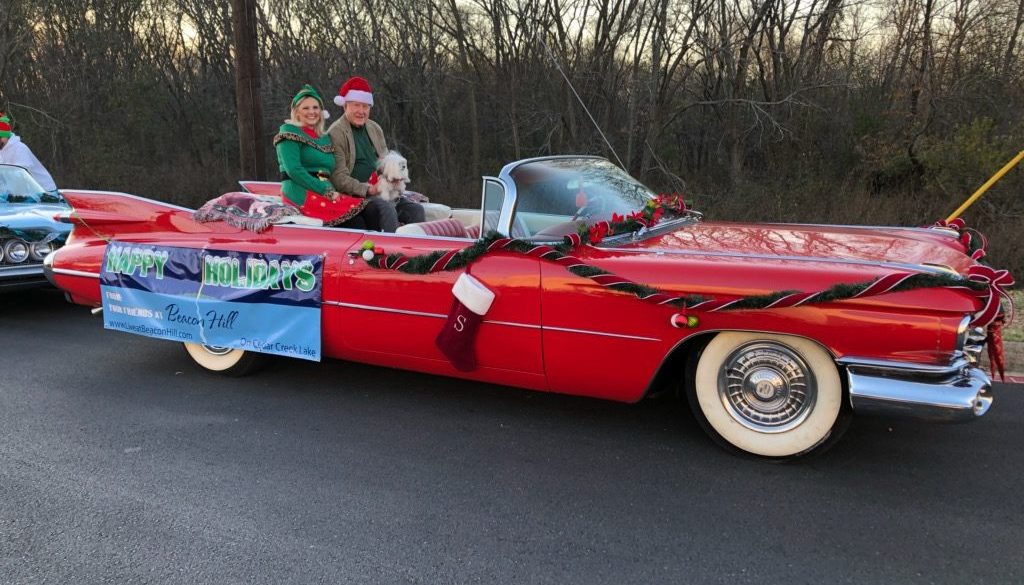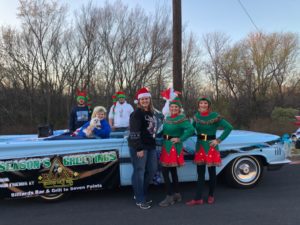 The Beacon Hill team and RACKS Billiards family enjoyed the annual Cedar Creek Lake Christmas Parade together on Saturday, Dec. 7th. Beacon Hill Developer Jim Stewart along with our own Becky Ward, displayed our classic 59 Oldsmobile Delta 88 and 59 Cadillac as the "float" that carried the Beacon Hill and RACKS family throughout Main Street.
The Christmas Parade is among many of the local community events we look forward to being a part of each year. Beacon Hill is proud to be on the annual list of invitees hosted by The City of Gun Barrel.
We enjoy ringing in the Holiday Spirit and would like to wish all of our Cedar Creek Lake area residents a Happy Holiday Season!!
For information on Beacon Hill, call 903-498-LAKE (5253). RACKS Billiards Bar and Grill will be opening at the old Break Room site soon. For more information on RACKS please call 903-432-0422.