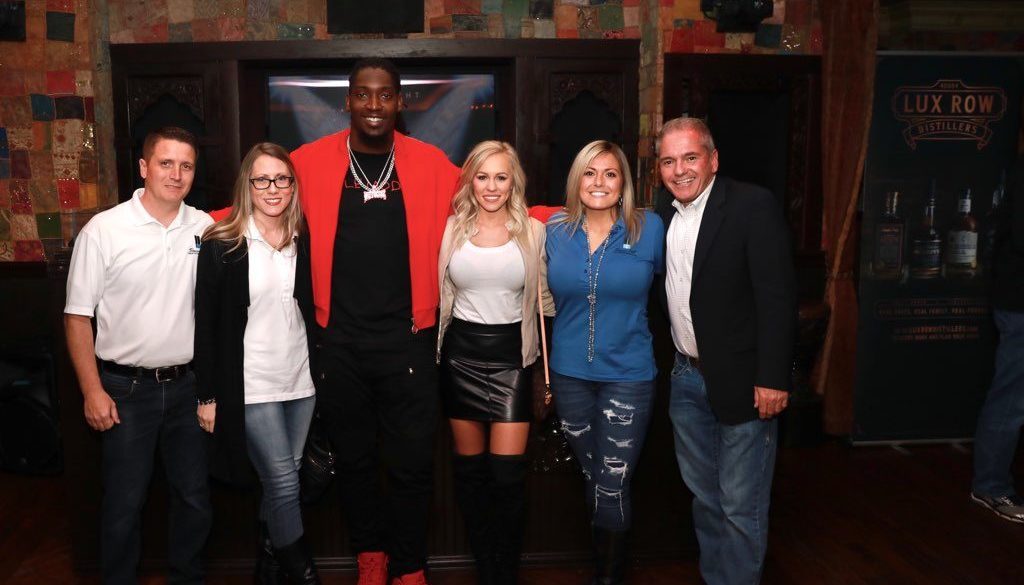 The Beacon Hill Event Team was present for another taping of Inside The Huddle at the House of Blues Dallas Monday, December 10th. The show featured Dallas Cowboy Defensive End Superstar, Demarcus Lawrence.
"We enjoy being a part of this amazing telecast with some of the most prominent Dallas area co-sponsors", quotes Joe McGinley, Beacon Hill's VP of Sales and Marketing. "We also enjoy spending some time with these players at each show and look forward to the opportunity to promote our fine lakefront community" says McGinley.
Please tune in to Inside the Huddle on DFW CBS 21 Sundays at 9:00 am.
Call or email info@LiveAtBeaconHill.com