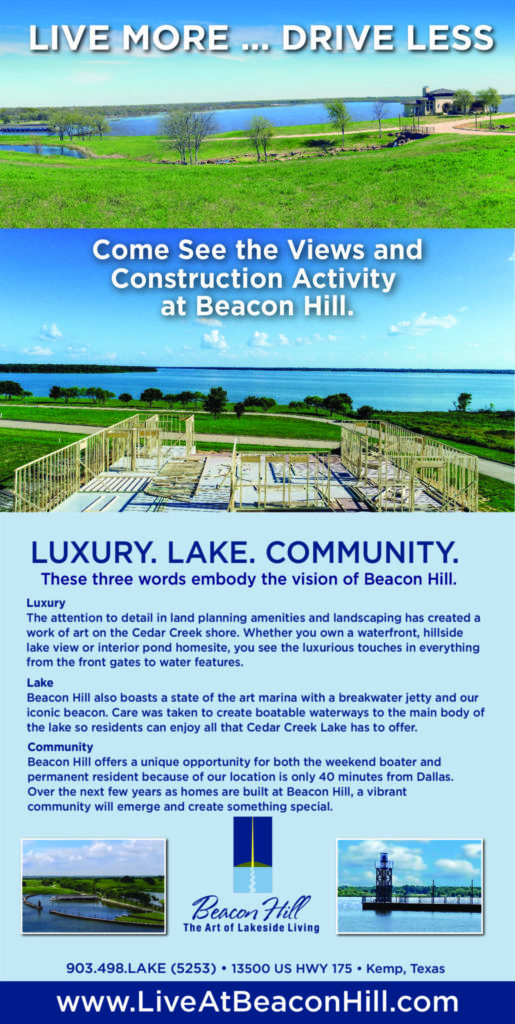 Three Words That Embody The Vision of Beacon Hill
LUXURY: The attention to detail in land planning amenities and landscaping has created a work of art on the Cedar Creek shore. Whether you own a waterfront, hillside lake view or interior pond homesite, you see the luxurious touches in everything from the front gates to water features.
LAKE: Beacon Hill also boasts a state of the art marina with a breakwater jetty and our iconic beacon. Care was taken to create boatable waterways to the main body of the lake so residents can enjoy all that Cedar Creek Lake has to offer.
COMMUNITY: Beacon Hill offers a unique opportunity for both the weekend boater and permanent resident because our location is only 40 minutes from Dallas. Over the next few years as homes are built at Beacon Hill, a vibrant community will emerge and create something special.
Call or email info@LiveAtBeaconHill.com