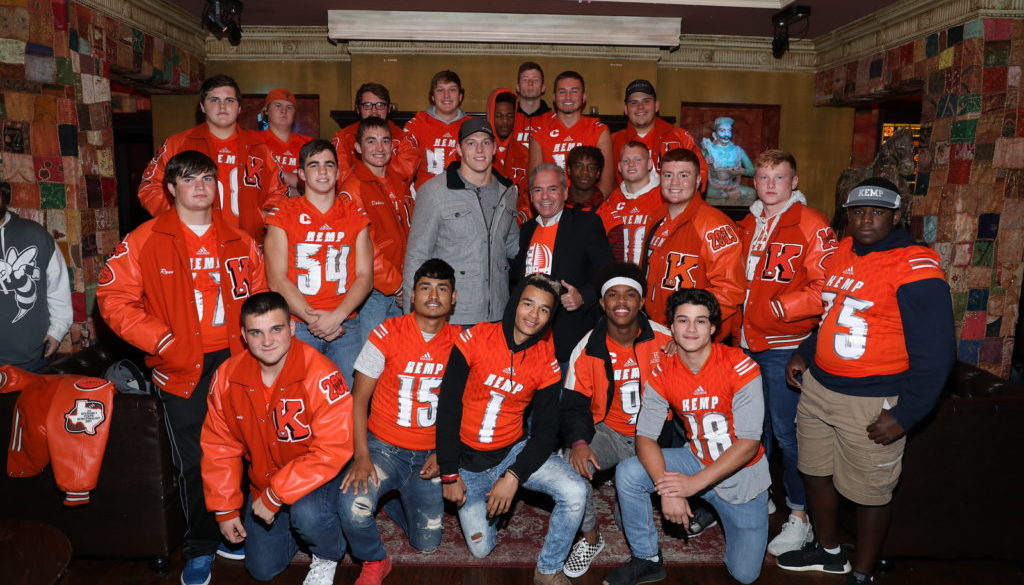 Beacon Hill's Event Team played host to our amazing Division Champion Kemp High School Yellow Jackets last night at The House of Blues Dallas taping of Inside the Huddle – A Sports Media Production. The team spent some time with Cowboy Great, Leighton Van Der Esch, seen in the group pic above. This compliments a major Division Title win for the Yellowjackets Friday night against their rival Malakoff Tigers.
This event will be aired on Sunday the 25th at 9am on CBS 21 so be sure to tune in!
Good luck Yellowjackets with the rest of your playoff schedule!
Call or email info@LiveAtBeaconHill.com