Amber DiLane Homes joins the Beacon Hill Community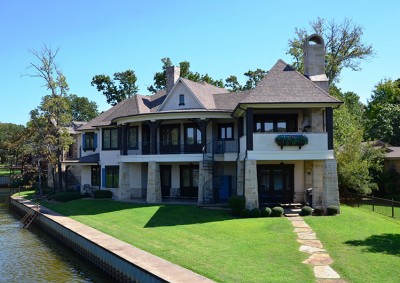 Beacon Hill is delighted to welcome our newest builder, Amber DiLane Homes, to the Beacon Hill Community!
Amber DiLane Homes has been building custom homes in North Texas since 1994.  From Dallas' very own Preston Hollow to Athens' very own Safari Waters and all over Cedar Creek Lake, Amber DiLane has built a reputation for building quality homes on unique properties. Beacon Hill is excited to showcase this proven level of quality construction and customer service.
"As Amber DiLane begins construction on a beautiful lakeview home for The Meadows Family of McKinney on one of our Southern view Homesites, we anticipate more of our latest buyers to look at the vast number of Lake Style floor plans they have to offer", quotes Joe McGinley, Beacon Hill's Executive Director of Sales and Marketing.
Beacon Hill will be showcasing these exciting new plans in the upcoming weeks.
Call or email info@LiveAtBeaconHill.com 
Mark McDonald Celebrity Fishing Tournament Lake Ava Rosetta in Beacon Hill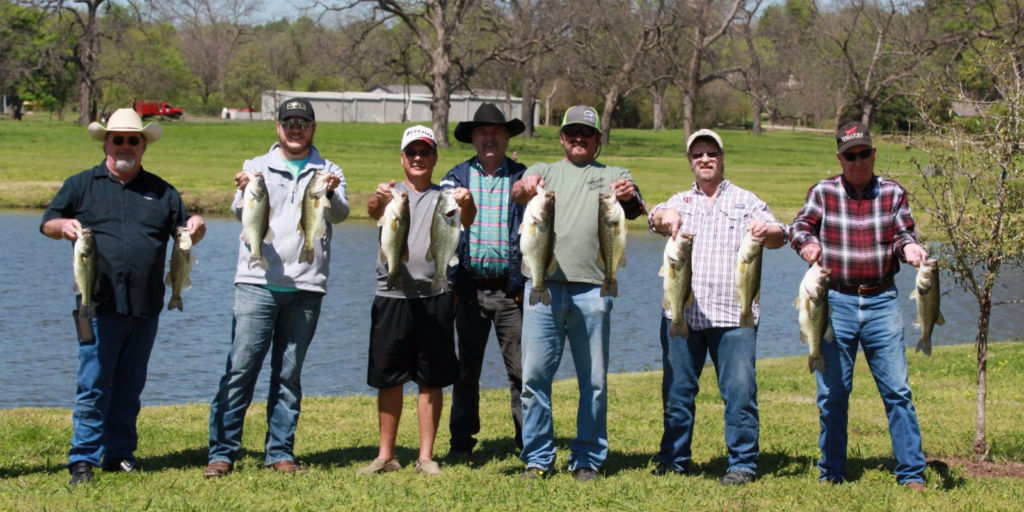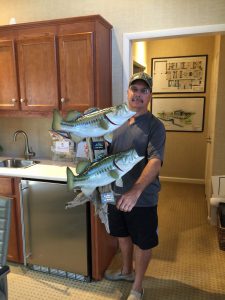 The 1st and 2nd Place trophy were proudly displayed by Darrell Quick this morning at The Beacon Hill Welcome Center on Cedar Creek Lake. Darrell and his son Jason were the winners of a recent Bass Tournament held at Beacon Hill's own interior Lake Ava Rosetta hosted by Mark McDonald, Chief Wildlife Biologist at The Community.
Lake Ava Rosetta, an exclusive 9 acre Fishing and Swimming Lake located within the confines of this exclusive Gated Community, plays host to many outdoor fishing tournaments, kayaking challenges and Stand up Paddle boarding lessons throughout each season.
Please visit Beacon Hill or contact the Sales Team to arrange a personal tour of Lake Ava Rosetta and the Community's other amenities just 40 minutes from Dallas.
Call or email info@LiveAtBeaconHill.com 
Our Latest Preferred Builder – Aluxa Homes!

Experience an innovative difference as you partner with Aluxa to bring your luxury custom home to life. Industry leading design, management and construction systems provide a much higher level of customer satisfaction than a traditional builder. We work with you to transform your dreams into an elegant reality that your family can build your story in. When you build with Aluxa you become part of our family and as a family we are driven by our values. We invite you to begin your story with Aluxa.
Schedule your tour.
Call or email info@LiveAtBeaconHill.com 
Beacon Hill On Cedar Creek Lake Would Like To Welcome The Gustine Family To Our Marina Club and Aquatic Center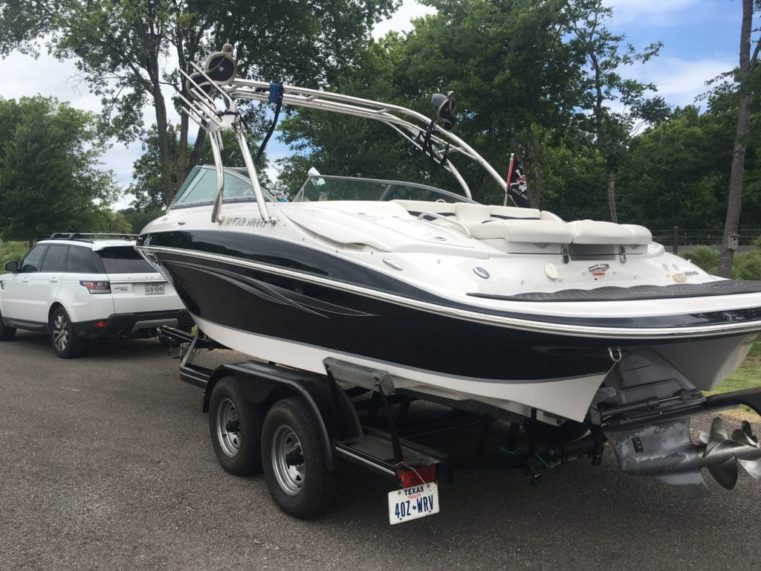 The Marina Club at Beacon Hill is proud to welcome The Gustine Family to our Facility along with their 24 Ft. Four Winns named "Blackbeards Dinghy".
For more information on The Marina Club at Beacon Hill or any or the other Community Amenities, please contact the information center.
Schedule your tour.
Call or email info@LiveAtBeaconHill.com 
Beacon Hill on Cedar Creek Lake Set to Open New Phase.
Beacon Hill on Cedar Creek Lake is set to increase Interior Lake, Lakeview and Waterfront offerings this week in response to the recent sales activity at the Community.
"We are delighted with the recent activity of new purchasers selecting homesites within our beautiful community", quotes Joe McGinley, Director of Sales and Marketing. "We now have a total of 11 homesites under contract and we are working with these new purchasers in the design and construction of their new homes. Our purchasers have the option of working with our Interior Design Team or they can bring us their home plans and we can pair them up with a preferred homebuilder", says McGinley.
Potential Buyers are invited to visit the community to reserve their home site as a limited number will be available.
Beacon Hill is the closest fully developed community to Dallas on Cedar Creek Lake and just a 40 minute drive from Downtown.
For more information please contact The Beacon Hill Sales Team.
Schedule your tour.
Call or email info@LiveAtBeaconHill.com 
2017 Cedar Creek Lake Car Show & Kiwanis Krawfish Boil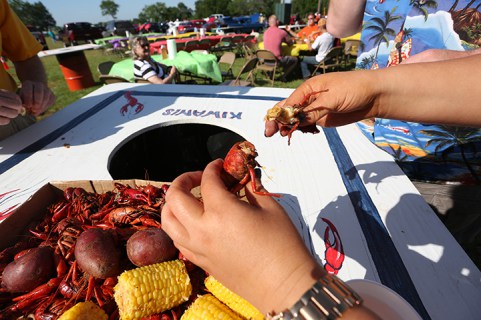 A Great Day of Fishing At Beacon Hill's Interior Lake Ava Rosetta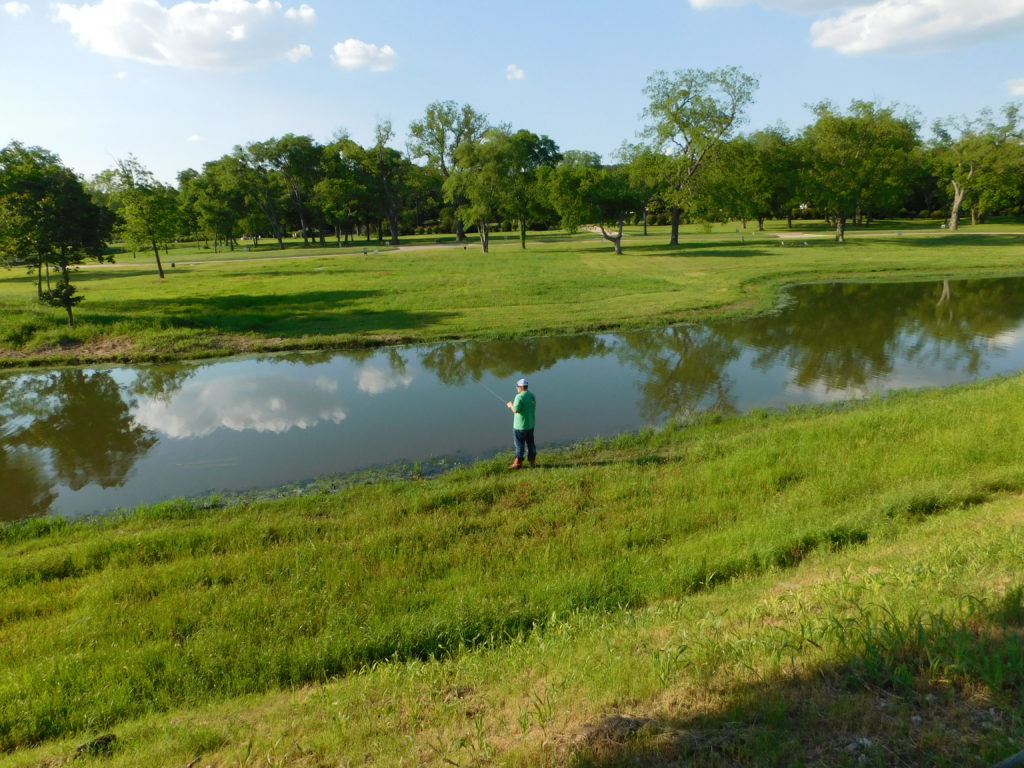 Future Resident Brian Zara and his colleagues enjoyed a great day of fishing this morning at Beacon Hill's interior 9 acre Lake Ava Rosetta.
"Of all the fantastic amenities this community has offered us we always enjoy the opportunity to take advantage of this 9 acre fishing oasis", quotes Zara.
Lake Ava Rosetta which is located within The Beacon Hill Community on Cedar Creek lake has become quite active with 8 Lakefront lots sold within the last month. Future Homebuyers at Beacon Hill can enjoy 3 different locations to build their new home.
Interior Lake Ava Rosetta Homesites
Lakeview Luxury Homesites
Waterfront Luxury Homesites
With lots starting in the 130's, Beacon Hill has become the premier destination on Cedar Creek Lake. Nature Walks, Birdwatching, Wildlife Habitats, Fishing, Boating and Water Sports top off the amenities this community offers.
Schedule your tour.
Call or email info@LiveAtBeaconHill.com 
Beacon Hill Attends Las Colinas Country Club for The Floresco Charity Event Benefitting Great Hearts Irving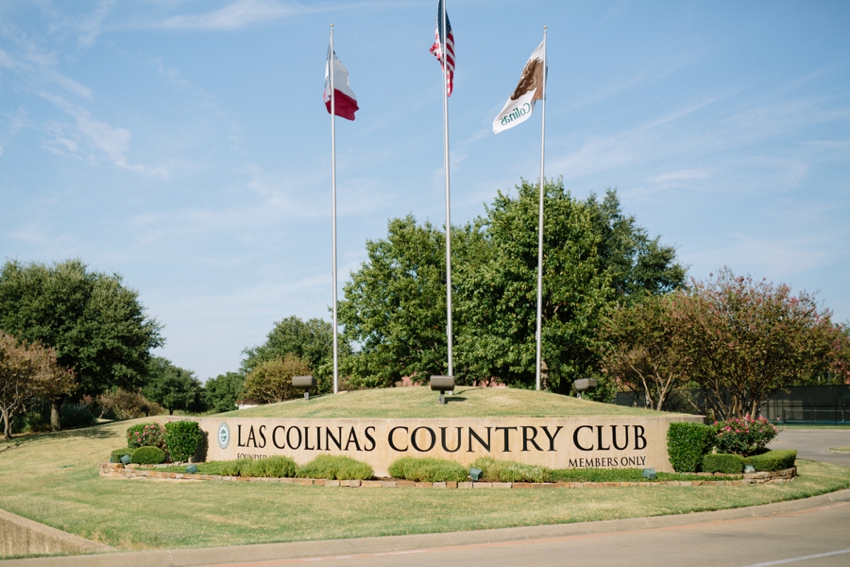 Beacon Hill was proud to support our friends at this year's Floresco event benefiting Great Hearts Irving Scholars last evening. The event featured a silent auction, fine arts performances by faculty and a host of Students' artwork displays. In support of this amazing educational institution, Beacon Hill on Cedar Creek Lake donated 2 weekend events which were auctioned off to the highest bidders. Donors and guests were also treated to an inspirational talk from former Dallas Cowboy, Eugene Lockhart.
For more information on this fine learning institution please visit www.greatheartsirving.org.
Cedar Creek Lake Rotary Club Annual Benefit Golf Tournament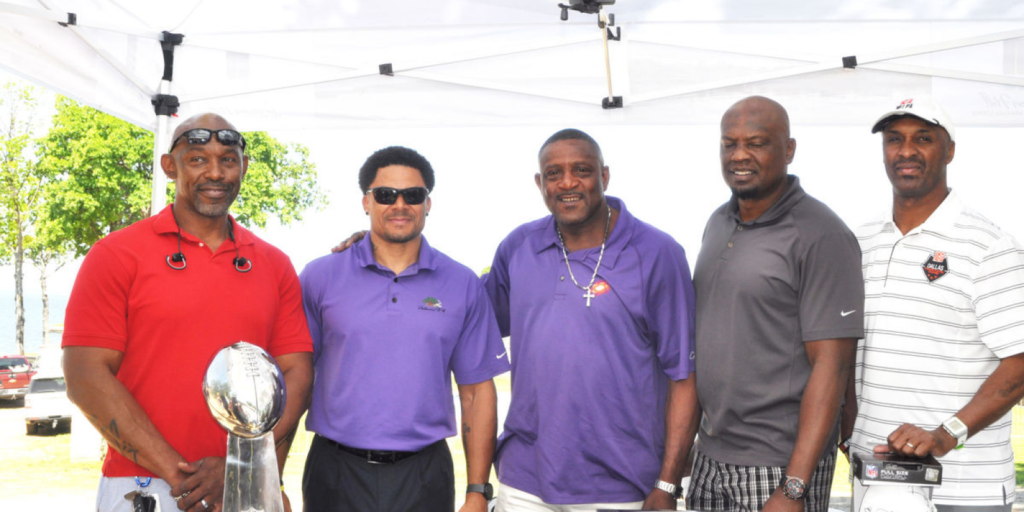 The CCL Rotary hosted 28 teams at the Pinnacle Club on Friday. New this year benefit golf tournament had former Dallas Cowboys and a New York Giant including Eugene Lockhart, Michael Downs, Jesse Penn, Byron Williams and Kevin Smith were each auctioned off to play on teams during the tournament. Dallas Cowboy former player Terry Glenn brought his own team to play in the tournament.
Joe McGinley from Beacon Hill was in attendance and part of the photo gallery in the Athen's Daily Review.
Luxury Homebuilder Group Cowboys 71, LLC. to start Model Home Construction at Beacon Hill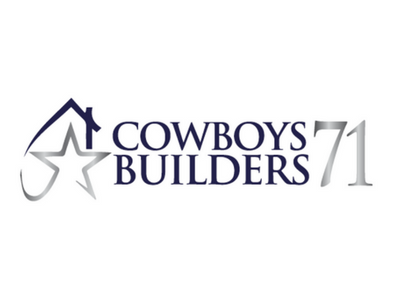 "Beacon Hill on Cedar Creek Lake has sold 4 new homesites in the past week with more new buyers visiting our community", quotes Joe McGinley, Beacon Hill's Director of Sales and Marketing. "We have sold 4 of our interior Lake Ava Rosetta Lots and we are looking forward to Cowboys 71, LLC Building Group taking the lead on new construction in the next few weeks" says McGinley.
Beacon Hill has enjoyed a surge in momentum as they have entered the new selling season here on Cedar Creek Lake. Buyers still have the option of an Interior Lake, Waterview and Waterfront lots on the highest point on the Lake.
More updates on the timing of the new model release will be available in the coming weeks.
For more information please contact the Beacon Hill Sales Team at 903-498-LAKE (5253).
Schedule A Property Tour Today
Only 40 Minutes From Dallas
Our unique lakeside location, is only 40 minutes from Dallas. Beacon Hill is located on the northern most part of the Cedar Creek Lake, the perfect choice for permanent residence or weekend getaways allowing for a full day on the lake while maintaining the ability to enjoy Dallas nightlife.