Prairie Dog Relocation Project Underway at Beacon Hill Nature Preserve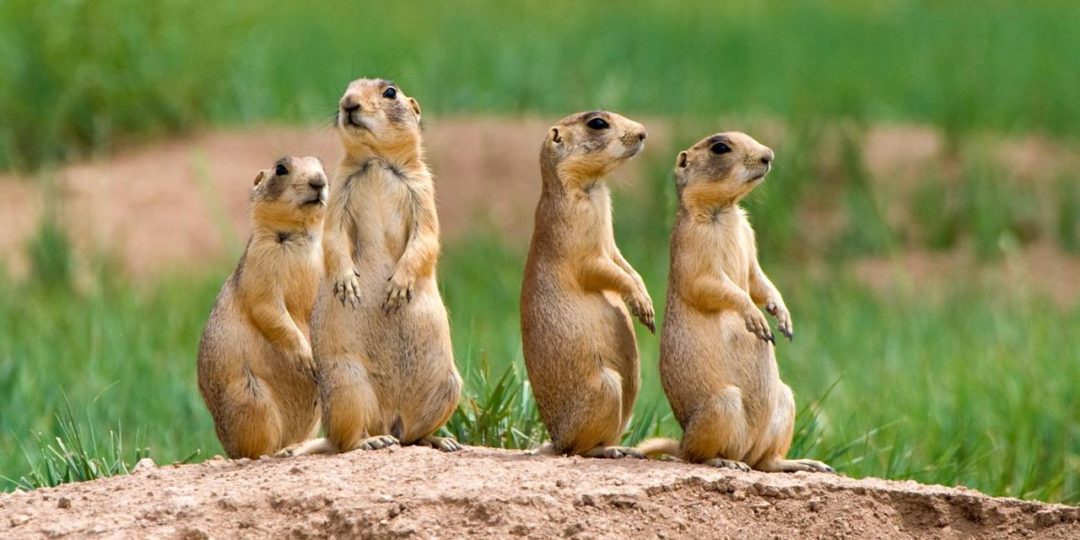 World renowned Wildlife Biologist  Mark McDonald visited the Beacon Hill Nature Preserve on Thursday, June 14th as part of the ongoing wildlife program.
"As new construction began on various locations throughout the community, we are relocating some of our prairie dog population" quotes Mark McDonald, Beacon Hill's Chief Wildlife Biologist.
"Since we have started these Prairie Dog "towns" our visitors have been fascinated with the habits of these amazing creatures. Our Prairie Dogs have become an integral part of our ongoing wildlife program." says McDonald.
The Sales Team at Beacon Hill have incorporated visiting these "towns" into their site tours. We encourage all visitors to enjoy these amazing creatures.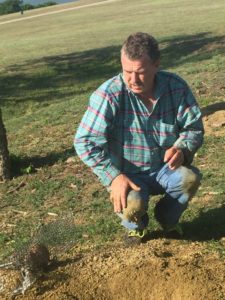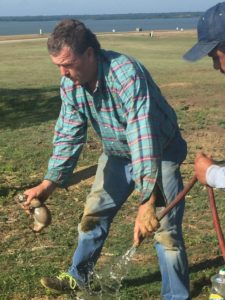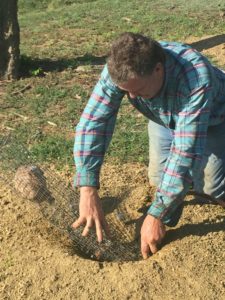 Call or email info@LiveAtBeaconHill.com 
Mopar Event Success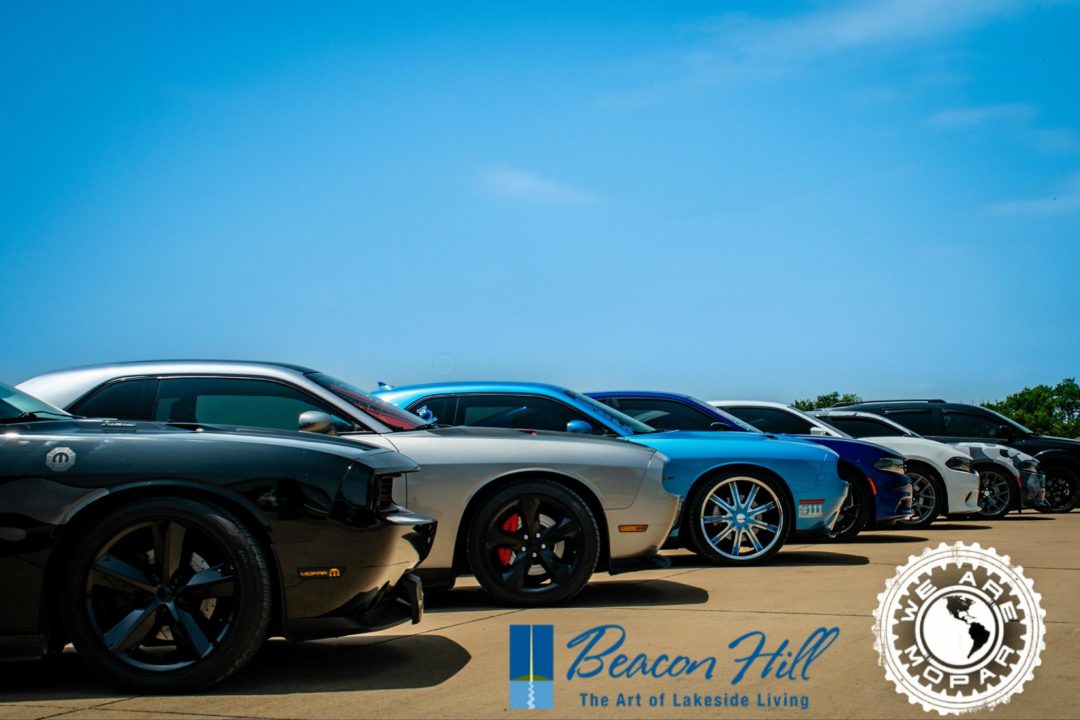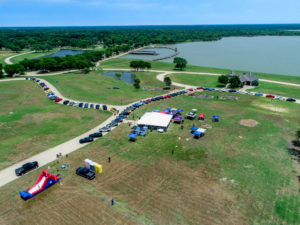 The Beacon Hill Event Team had a front row seat of the character displayed through the DFWLX Members at their annual Mopar Event held Sunday, June 3rd on Summit Drive in the Beacon Hill Community. The Code of Conduct set in place by this Dallas-based Mopar group aims to maintain the reputation of their club. Beacon Hill could not be more privileged to be a part of providing a venue for this family-friendly event.
"DFWLX works hard to ensure they are something their members can be proud to represent." quotes Pedro Murillo, club President.
This is the only car club that is officially approved and recognized by Chrysler LLC to represent their brand. In 2007 3 modern Mopar owners created a club to network their knowledge and love for Mopar. That community of enthusiasts became a family.
We always look forward to sharing our community with this respectful group of club Members. For more information about this group visit their website at DFWLX.com
Call or email info@LiveAtBeaconHill.com 
DFWLX Event Link: https://www.facebook.com/events/2021046904786727/
"Back The Blue" Car Show in Corsicana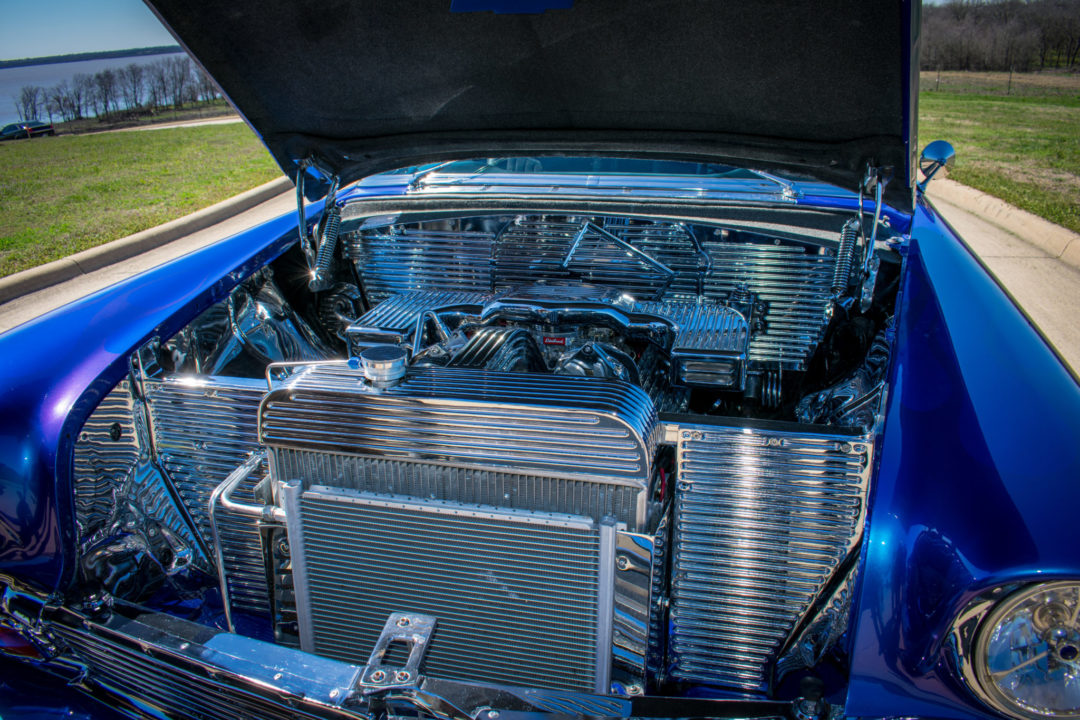 The heat did not stop the Beacon Hill Event Team from attending this years' Back The Blue Car Show held Saturday,  June 2nd in Corsicana. Hot chrome and iron filled HWY 31 and 7th Ave. with classic custom cars for all enthusiasts in attendance. Beacon Hill had the pleasure of adding 5 of their own to the 120 cars on display.
The proceeds from this event went to the Brent Thompson Fallen Officers Fund and to the Corsicana Police Officer Association (CPOA). The Brent Thompson Fund is a first for Corsicana and our team here at Beacon Hill is honored to assist in the endeavor to provide for the families.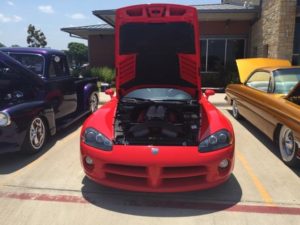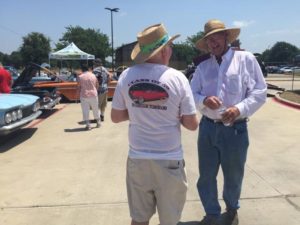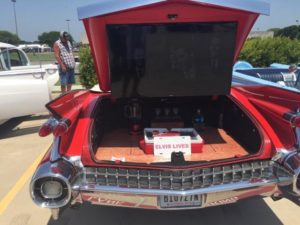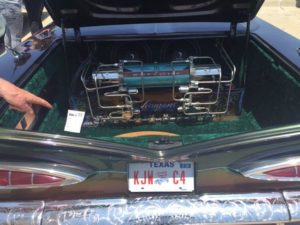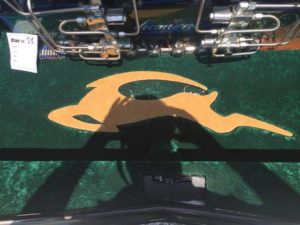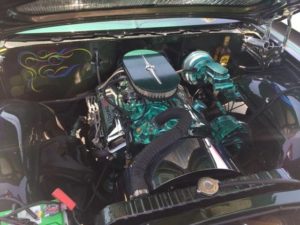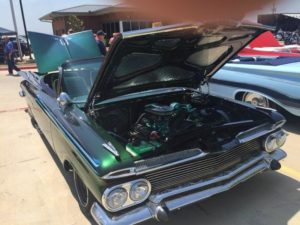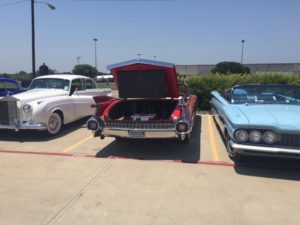 Call or email info@LiveAtBeaconHill.com 
DFWLX Anniversary Event 2018 Held at Beacon Hill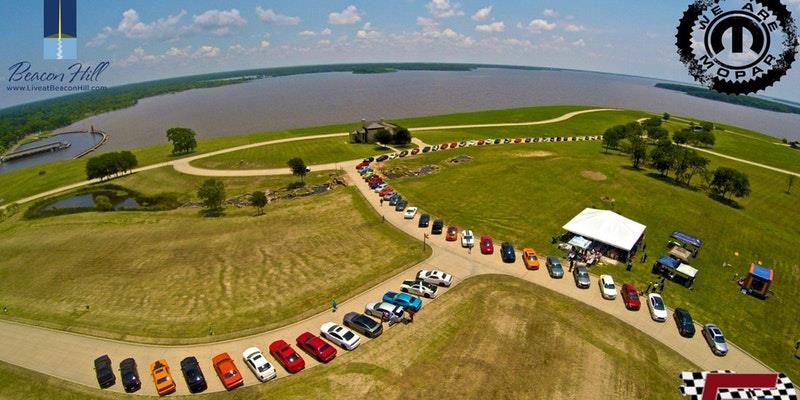 Yet another year has past and once again we look forward to hosting our friends with the DFWLX Dallas Mopar Car Club this upcoming Sunday.
DFWLX, a Dallas based Modern Mopar Car Club, has truly been a pleasure to work with. Their spirit of giving to the community, as well as their charitable agenda year-round, allow us this opportunity. They are truly the greatest car club in the nation!
Tickets go on sale – Saturday, March 31st @ 9am!
https://www.eventbrite.com/e/dfwlx-anniversary-cookout-2018-tickets-44295807954
DFWLX Modern Mopar is hosting it's annual Anniversary Bash at Beacon Hill. 11 years in the making! Join us for a fun day full of beautiful scenery, adventures and Mopar fun! Your Mopar family will be on the highest point overlooking breath taking views surrounded by dozens of LX's and the smell of delicious food.
– Potluck event – Club provides the protein!
– When you sign up we will reach out to assign your contribution.
– Caravan with over 100 of your Mopar brothers & sisters.
– DFWLX Annual Photo shoot
– Club Activities, Bounce House & More!
– Swimming areas, fishing & boat rides available.
Purchase your ticket for entry and join in on the fun. This is an event we will be talking about for months after it's ended. Space is limited so make sure to secure your ticket before it's too late!
Call or email info@LiveAtBeaconHill.com 
Read the Beacon Hill Blog! Stay Updated On Our Growth!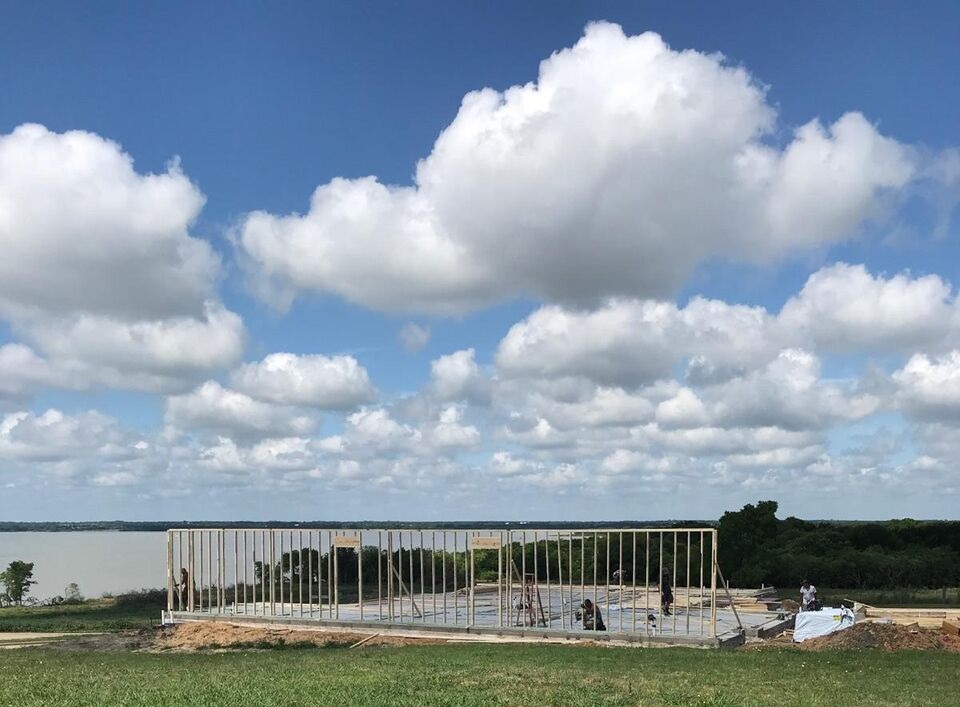 Exciting things are happening in and around our community, well known now as the "Lakeplex"! Stay up-to-date on the new construction at Beacon Hill on Cedar Creek Lake. Now is the time to see this community for yourself! Have you toured Beacon Hill?
View Our Amenities
Schedule Your Tour
Visit Our Facebook Page
Browse Our Interactive Site Map
View Our Preferred Builders
The master planning of Beacon Hill's community includes assuring a tranquil, natural setting for luxury homes with the most desired community amenities. Set on approximately 4,000 feet of improved waterfront, Beacon Hill features a tiered arrangement of 102 home sites in a 140-acre gated community. Beacon Hill sits on one of the highest elevations around Cedar Creek Lake, offering incomparable water views, spectacular nature trails and a host of lifestyle amenities.
The Community is located on the upper east side of Texas on the beautiful Cedar Creek Lake, allowing for a full day on the water while maintaining the ability to enjoy Dallas nightlife.
Call or email info@LiveAtBeaconHill.com 
Cedar Creek Lake's Newest Rotarian, Mr. Mark Meadows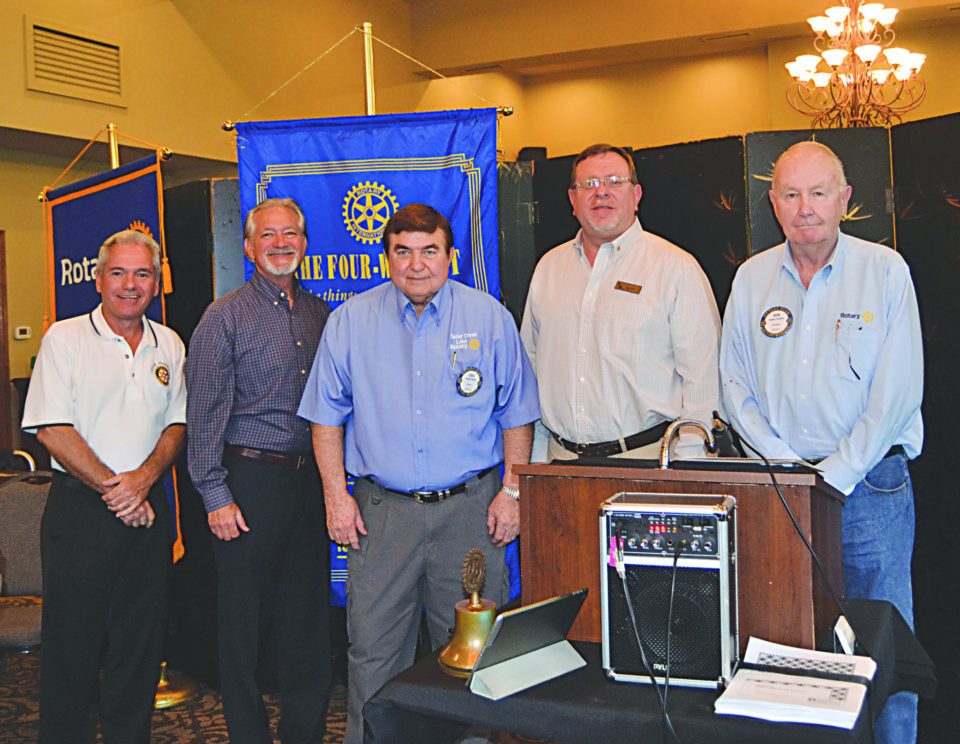 April 13, 2018 – The Rotary Club of Cedar Creek Lake welcomes Mark Meadows to the list of members who seek to serve their community. Mark and his wife, Jacqueline moved from McKinney, Tx. in the latter part of 2017 when they discovered the beauty of Beacon Hill and all that the wonderful lake community has to offer. Now, Mark and Jacque are full-time residents, making Cedar Creek Lake where they "hang their hat".
The qualities of the Club are what initiated this interest in becoming a member. Mark states that "The Rotary is a charitable organization that actually does something. They are involved in a non self-serving way." Mark is also a member of the Marine Corps League, an organization that supports Marines and Navy Corpsman.
Pictured above, Rotary Club of Cedar Creek Lake President-elect Greg Cooley (center) welcomes new members Ron Francis and Mark Meadows. Joe McGinley, Beacon Hill's Executive Vice President, joins Meadows, Cooley, Francis and sponsoring member Bob Halford on this occasion.
(photo credit,
The Monitor Newspaper – Cedar Creek Lake
)
Rotary Club of Cedar Creek Lake: http://rotaryclubofcedarcreeklake.org/
The Monitor of Cedar Creek Lake: http://www.themonitor.net/events.htm
Call or email info@LiveAtBeaconHill.com 
2018 Rotary Club Golf Tournament at Cedar Creek Lake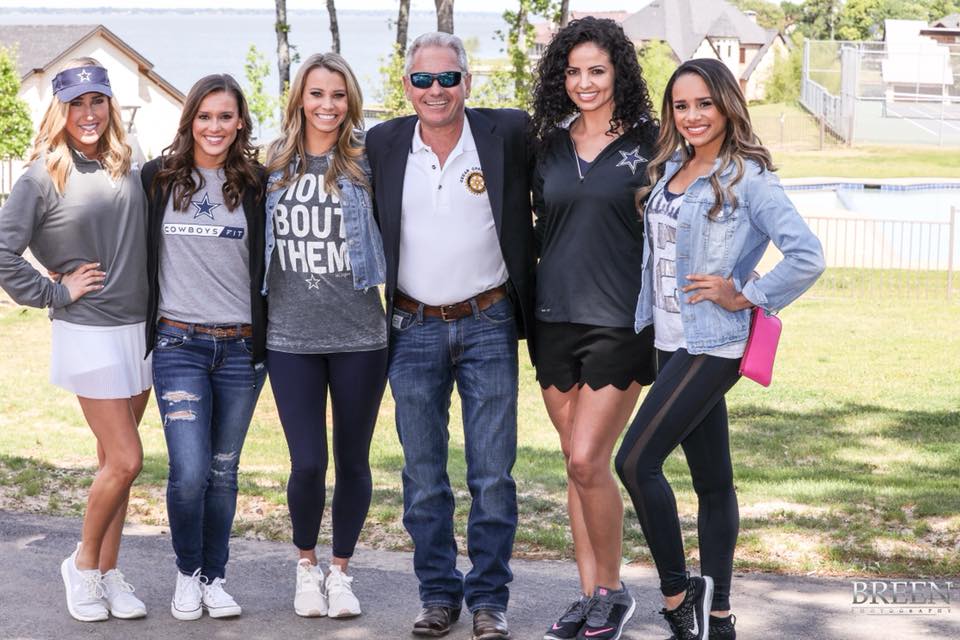 The 2018 Rotary Club Golf Tournament at Cedar Creek Lake was proudly co-sponsored by Beacon Hill at Cedar Creek Lake. Pictured from left to right; former Dallas Cowboy great and 3-time Super Bowl Champ, Kevin Smith, 4-time Pro-Bowler Dallas Cowboy and NY Giant, Emerson Walls, Executive Vice President of Beacon Hill, Joe McGinley and on the right, former Dallas Cowboy and NY Giant, David Bueler.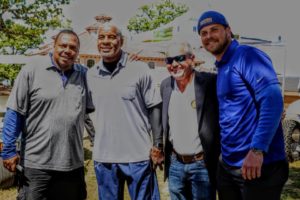 The players were auctioned off and displayed their golfing expertise at The Pinnacle Club Golf Course.
A special thanks to Dallas Cowboy Cheerleaders Kelsey, Erica, Nicole, Maggie and Jenna for helping the Beacon Hill Event Team with this amazing charity event.
We look forward to working with this great group of professionals as we continue to host and co-sponsor these Lake events. This group was nothing short of amazing and we are proud to have had the opportunity to work with them.
Call or email info@LiveAtBeaconHill.com 
Video Highlights from the 5K Color Run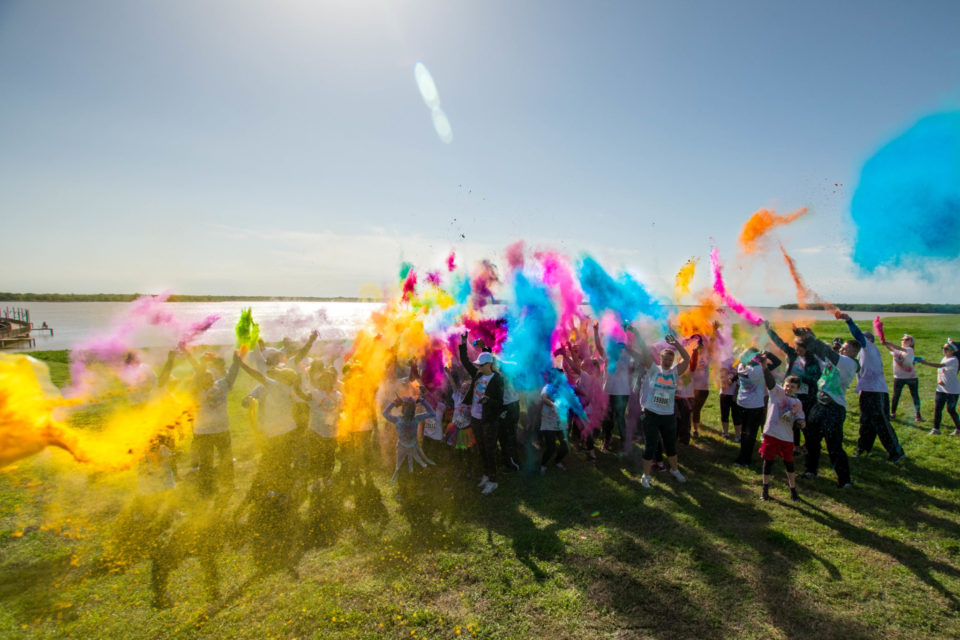 Saturday, April 14, 2018 Beacon Hill hosted the City's first 5K Color Run with the KHS Stingerrette Booster Club for their fundraising event.
This event was open to the entire community. A variety of runners, walkers and spectators joined both the Singerette volunteers and the Beacon Hill Event Team on a chilly, but beautiful morning out by the lake. The 5K Color Run ended with a colorful blast of music and excitement.
Beacon Hill's Executive Vice President, Joe McGinley, congratulated the winners of the run. In response to the success of the event McGinley says, "As we continue to ramp up the events this season, I feel confident and assured that by virtue of experience, talent and that very commitment, [the Beacon Hill event team] will continue to be an important part of the success and growth of our community and our city."
A very special "Thanks!" is extended to the men and women of Kemp Fire/Rescue for overseeing the safety of the event.
Video provided by Sky Guys of Cedar Creek Lake – SkyGuysCCL.com
Call or email info@LiveAtBeaconHill.com 
Jackie Bob Pearson Attends Rotary Golf Committee Meeting at Beacon Hill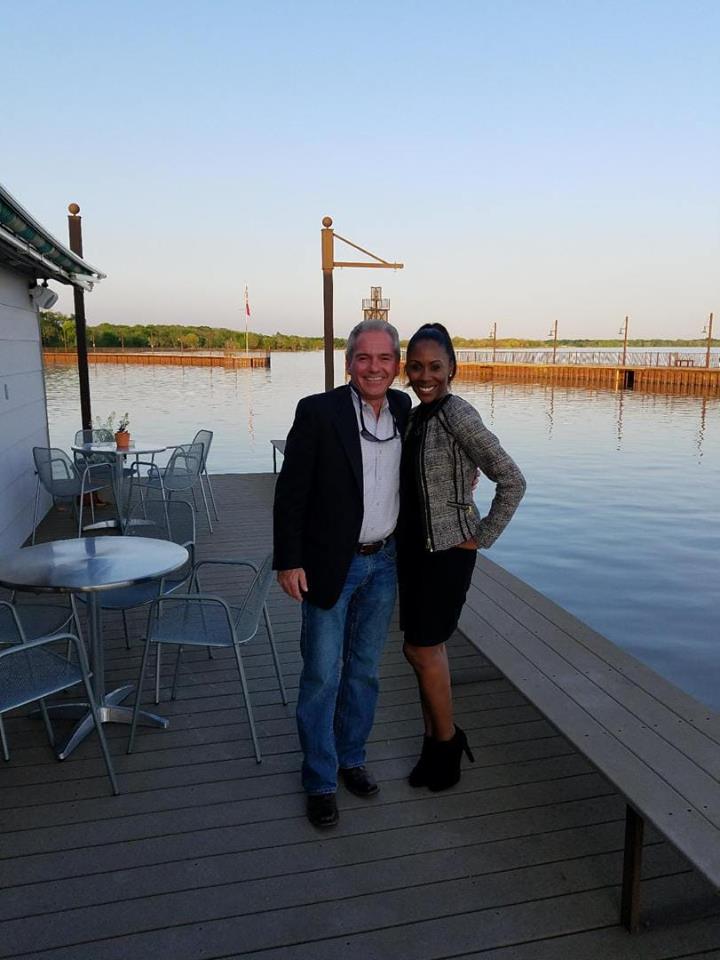 A special thanks to former Dallas Cowboy Cheerleader, Business Leader and Entrepreneur, Jackie Bob Pearson for taking the time to visit all of us here at Beacon Hill. Jackie attended our Cedar Creek Lake Rotary Golf Committee meeting on Wednesday, April 4, 2018 in the Aqua Room at Beacon Hill on Cedar Creek Lake.
Having her vast background and expertise in our future endeavors makes us delighted to have her join the Beacon Hill and Rotary Team.
We look forward to a successful Rotary Club Golf Tournament later this month on the 20th of April.
Call or email info@LiveAtBeaconHill.com 
Schedule A Property Tour Today
Only 40 Minutes From Dallas
Our unique lakeside location, is only 40 minutes from Dallas. Beacon Hill is located on the northern most part of the Cedar Creek Lake, the perfect choice for permanent residence or weekend getaways allowing for a full day on the lake while maintaining the ability to enjoy Dallas nightlife.