Beacon Hill Attends Tackle Tomorrow Event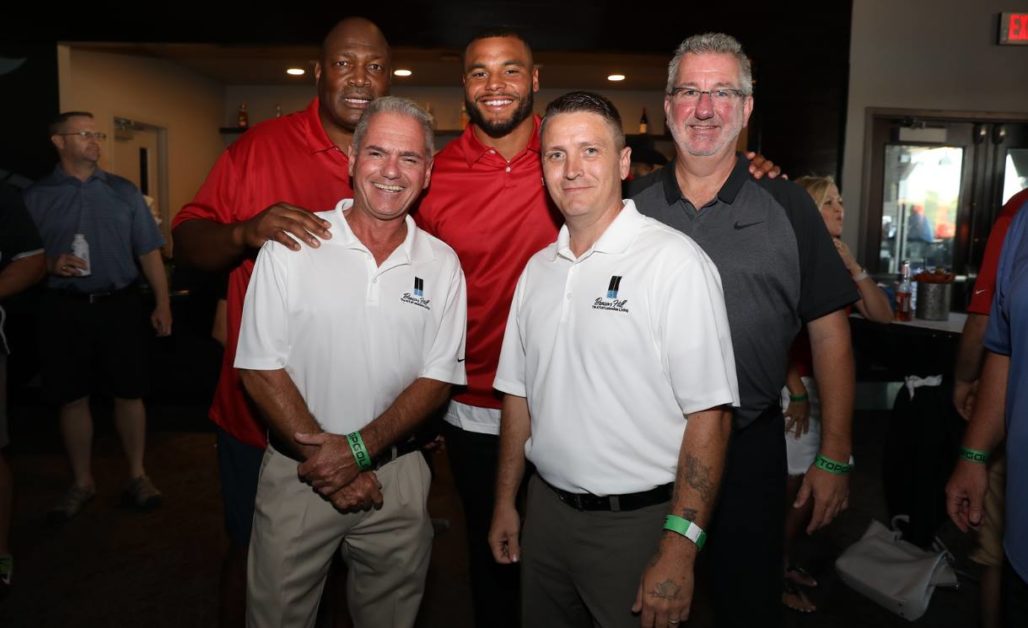 Joe McGinley, Beacon Hill's Director of Sales and Marketing was on hand at a charity fundraiser for Tackle Tomorrow (http://tackletomorrow.com/about/ )with Cowboy Great Charles Haley, Dak Prescott and Electronic Access Foundation Executive Greg Campbell and IT Consultant Dallas Division, Zachary Slack.
The Tackle Tomorrow event was broadcast on all 4 DFW TV stations from Top Golf at The Colony. Beacon Hill, in conjunction with Electronic Access Foundation https://e-access.org/, has been responsible for donating much needed laptops and computer supplies to this organization.
CO-FOUNDER CHARLES HALEY – Because he is a five-time world champion in football, Charles knows he has the power to motivate children. While sports are a great outlet for children, Charles believes the real key is education. "Education is so much power, but you have to unlock it," he says, "and the only way to unlock it is through reading and math."
CO-FOUNDER BOB BOWIE – When asked why he co-founded Tackle Tomorrow, Bob gives a simple answer. "I don' t think we have a choice," he says. Bob is retired and has generously donated his time to various community organizations in Dallas for many years. He has been on the board of directors for the Jubilee Center, the Salvation Army's Cedar Crest Community Center, and the Town North YMCA. He and Charles share a passion for educating children in non-school hours. "If there's no education, our future gets worse and worse," he says. "That's why we have to tackle tomorrow, today."
Call or email info@LiveAtBeaconHill.com 
Schedule A Property Tour Today
Only 40 Minutes From Dallas
Our unique lakeside location, is only 40 minutes from Dallas. Beacon Hill is located on the northern most part of the Cedar Creek Lake, the perfect choice for permanent residence or weekend getaways allowing for a full day on the lake while maintaining the ability to enjoy Dallas nightlife.